Somm wine dispenser learns what you like and keeps wine fresh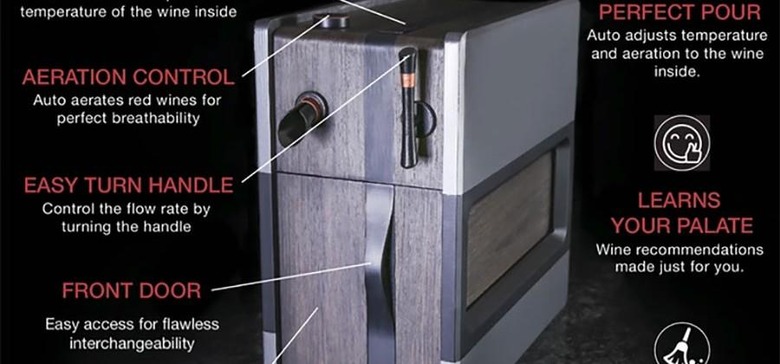 Wine lovers are always out for cool gadgets that will keep their wine fresh and ready to drink, which is exactly what the Somm wine dispenser that has landed on Kickstarter does. The device is designed to sit on your counter and holds special containers of wine called Sylos with 2.25L of wine inside. That is about the same amount of wine that you would find in three standard bottles.
The Somm device has a temperature control that chills wine perfectly. It also has an aeration control to automatically aerate red wines for breathability. An easy to use handle allows the user to adjust the flow rate for dispensing wine. The design of the Somm and the Sylo allows users to swap wines out without letting partially used containers of wine go bad.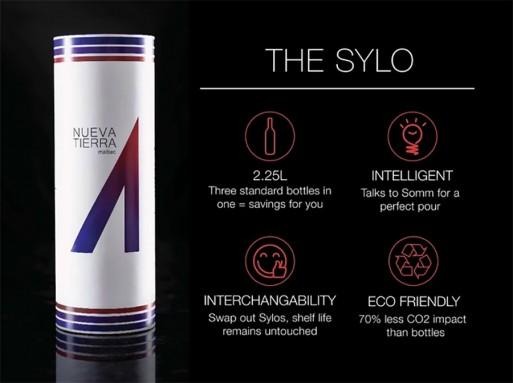 One of the smart features of the Somm is the ability to learn your pallet and make wine suggestions based on what you enjoyed before. Somm is app connected and lets the user see how much wine is left and what kind of wine is inside from the app. The Somm is offered in stainless steel, beachwood, and dark oak finishes.
Somm is on Kickstarter now seeking $100,000 and has raised a bit over that amount with 32 days to go. A pledge of $199 or more will get a Somm in any of the three finishes with delivery by November 2016. Sylo wines will start at around $15 per container and go up depending on the variety chosen. Presumably, wines via mail might not be available on all states. The more wine dispensed with the machine, the more it learns it's about what you like and the better recommendations get.
SOURCE: Kickstarter