Some Apple Stores are extending exchange windows for third gen iPad buyers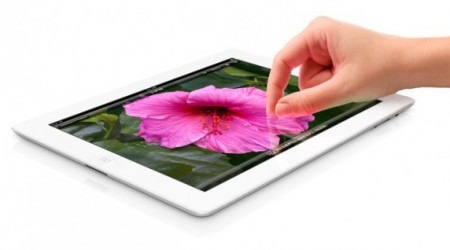 There are few things in this world worse for gadget fans than buying a new device only to see the device replaced with a newer and more powerful model within weeks of their purchase. This is undoubtedly the case with some buyers of the third-generation iPad within the last month. Yesterday, Apple unveiled a newly updated fourth-generation iPad.
It appears that some Apple Stores are extending the normal exchange period for iPad purchases to allow buyers to get the new version of the tablet. The typical exchange window for bringing back an iPad is 14 days. At least one store has extended that exchange period to 30 days.
An extension of the exchange policy for previous iPad buyers isn't something Apple has mandated for all of its retail locations. Whether or not the exchange period is extended from the traditional 14 days to 30 days depends on the store. MacRumors reports that one store located on Stockton Street in San Francisco has stated that "this specific store" is extending the exchange. To allow iPads purchased within the last 30 days to be exchanged for the new model.
However, the manager of that specific stored did state that exchanges might not be allowed if the iPad showed "serious signs of wear and tear." The manager of that particular store also said that buyers would have to call other stores to see if they were extending the return window. This is good news for people who just bought the now outdated third version of the iPad and have serious buyer's remorse. Be sure to let us know if you find other Apple retail stores allowing extended exchanges for the newest version of the iPad.
The manager at the Stockton Street store in San Francisco explained that "this specific store" would allow purchasers of the third-generation iPad to exchange their device for the fourth-generation iPad if purchased within the last 30 days. She emphasized that, unless the recently-purchased iPad showed serious signs of wear-and-tear, the usual 14-day return policy would be waived.

"And what about other stores?" You'll have to call and find out. She explained, "We can't speak to other stores' policies — this is something our store has decided to do."
[via Mac Rumors]