Some 2018 iPad Pros ship slightly bent, Apple says it's normal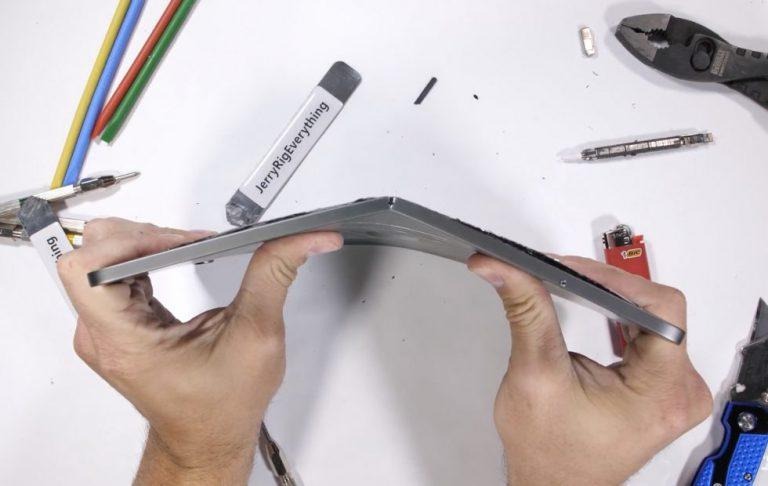 The new iPad Pros are the company's thinnest and, to some people, most beautiful iPads yet. But depending on who you ask or believe, those changes could have come with a price too high to pay, perhaps even literally. Disregarding the famous or infamous snapping of the 2018 iPad Pro for a while, some new owners are complaining that their new expensive iPad Pros come with a slight bend. The good news is that Apple says that it's all normal. As if it's totally normal to ship devices with "slight" defects.
It might feel like the iPhone 6 Plus bendgate all over again but Apple insists that it's nothing to lose sleep over. After all, a slight bend is a slight bend, especially if your iPad came that way right of the box. Apple says it's a side effect of the manufacturing process when the metal and plastic cool down. Samsung made the same "manufacturing side effect" excuse when its Galaxy Note 7 batteries started exploding left and right.
Apple assures owners that the bend won't get worse over time. In other words, it's going to be slightly bent that way forever. Some owners, however, are reporting that their previously straight 2018 iPad Pros have actually started to show some deformation after normal use or being placed in a backpack. Apple's manufacturing side effect explanation doesn't apply to those.
Fortunately, there are no reports of iPad Pros snapping in half as easily as JerryRigEverything's iPad did. Or at least nothing reported yet. Some have called out the YouTuber for such a biased publicity stunt. That said, Apple's admission of some less than perfect production doesn't inspire confidence. Especially when previous iPad Pros don't seem to have had that problem.
Defect or not, Apple's admission will probably be taken as another instance of its growing QA issues. Some have criticized the company for becoming more and more lax over the design and production quality of its products, from ugly antenna lines to poorly soldered touch controllers. Unfortunately, despite Apple's statements, its service centers and retailers may not have been informed yet and some have refused to replace such affected units.