Solar-Powered Pool Cleaner Leaves Your Water Clean Enough To Drink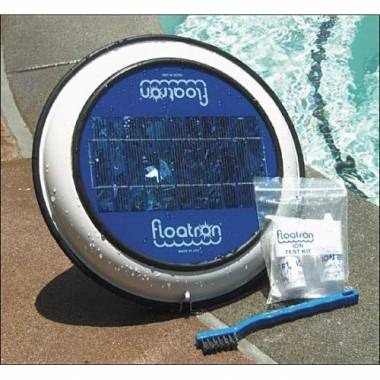 If you're looking for an alternative to dumping chemicals in your pool all summer long, you might want to check out this cool gadget from Smart Home.
The new Floatron promises to keep your pool water nice and clean with the use of less chemicals. They claim that the gadget will cut your chlorine use down to only a very small amount to dissolve dust contamination. It also eliminates the need for messing with those annoying kits that tests the water's PH balance.
The small device is solar powered and works so well that it will actually make the water so clean that it can pass the EPA established drinking water standards. I really wouldn't recommend you start drinking the pool water though. One of these Floatrons is powerful enough to keep a 40,000 gallon pool clean and will cost you only $270. It will pay for itself rather quickly with all of the money you'll save on chemicals.
How to keep the pool clean and green [via crave]