Sola Wireless Headphones Feature Integrated Solar Charger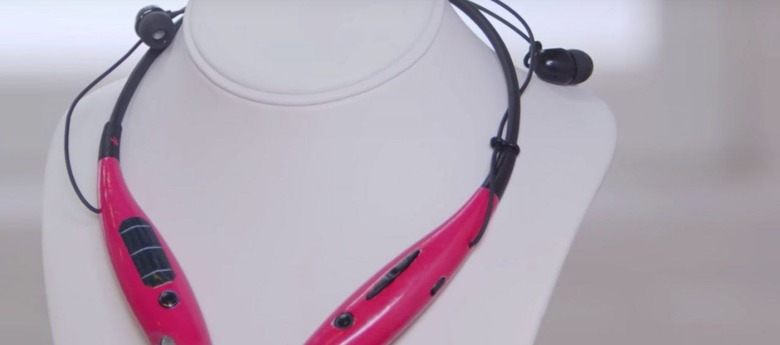 Wireless earbuds have their benefits, but prolonged usage isn't one of them. These type of headphones usually last somewhere around 6 hours before needing charged again, and though you can switch to a pair of wired headphones in the meantime, that may be a hassle depending on circumstance. Aiming to be a solution to these problems is Sola, a pair of wireless earbuds that feature an integrated solar panel for passive charge assistance.
These headphones feature the same around-the-neck band found on certain other earbud models, but with the notable difference — a small solar panel built in. Assuming you're using these headphones in sunlight, you can expect to extend the model's listening time by something like 25- to 30-percent.
Despite the integrated solar charger, the headphones are described as being lightweight at about 2 ounces. They include an integrated microphone that allow users to receive and make hands-free phone calls. There's an integrated 200mAh rechargeable battery, the ability to charge over USB, and noise-dampening technology.
The headphones are being funded on Indiegogo, where about a third of the $30,000 USD goal has been raised with two months left. A single pair of Sola earbuds are offered in exchange for a $20 pledge, with availability being anticipated for this upcoming July.
SOURCE: Indiegogo