Sol Republic Amps Air Wireless Headphones Charge Your Mobile On The Go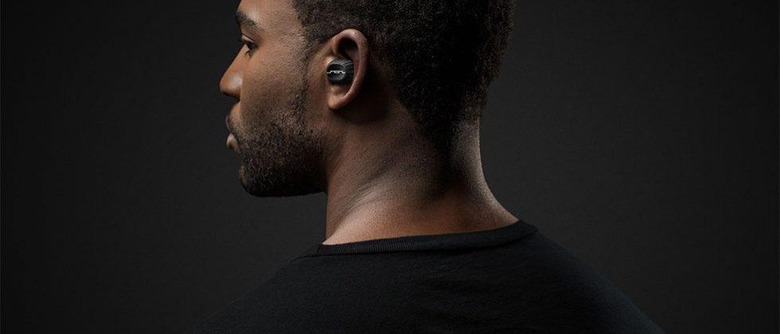 Sol Republic has unveiled a new set of wireless earphones that have a neat trick. Not only do the Amps Air wireless headphones come with a case with a 2200mAh internal battery to charge themselves on the go, that case can also be used to charge your smartphone away from an outlet. These headphones use Bluetooth tech to connect with your smartphone and promise robust sound.
"Most wireless headphones try to pack a lot of features in a small space and unfortunately often end up sacrificing sound quality and Bluetooth reliability. We engineered an advanced antenna design for the most reliable Bluetooth wireless connection possible and delivered our SOL REPUBLIC signature sound with big deep bass and amazing clarity," said Kevin Lee, Senior Vice President of SOL REPUBLIC.
Amps Air headphones promise three hours of playback per charge and the includes charging carry case has enough power to charge them up three times. Charging your smartphone is done via a USB port that is built into the charge case. The catch is that you will need to have your phone charge cable with you.
Amps Air have tapered grooves in their design that helps to keep them in your ears with activity. Sol says that the design makes them comfortable to wear all day and helps reduce sweat build up. One earbud can be us for mono sound and controls are integrated for answering calls and activating voice control like Siri or Google Voice Search. Amps Air come in rose gold, black, teal, and blue colors and are available now for $179.99.
"Truly wireless headphones are essentially wearables, meaning they have to look good when you wear them, feel comfortable enough to wear all day, sweat resistant for workouts, and in the case of headphones, sound amazing and have a reliable Bluetooth connection. We think we have accomplished all of that in Amps Air," continued Lee.
[via Sol Republic]