SoftBank's Uber investment could be unexpectedly close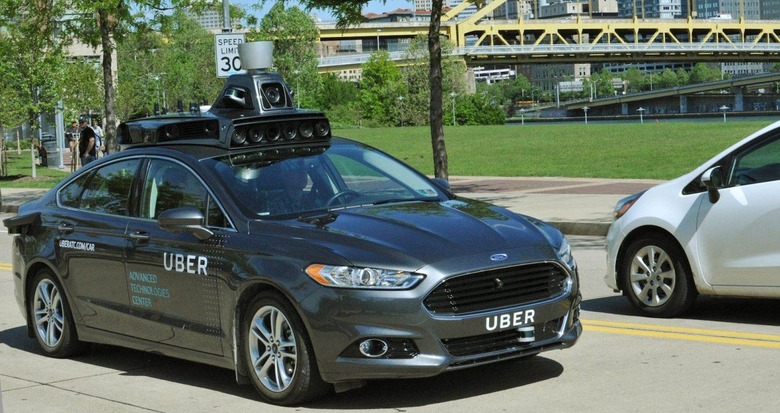 One of SoftBank's favorite pastimes seems to be buying up other companies, so it's not really much of a surprise to hear that it might be close to striking a deal with Uber. This doesn't appear to be a Sprint-scale buyout, where SoftBank is looking to acquire a majority stake in Uber. Instead, it could own as much as 20% of the company by the time everything is said and done.
Uber board member Arianna Huffington said last night at The Wall Street Journal's D.Live conference that an agreement between the two companies might be on the way. As Recode reports, that deal may materialize in as little as week. SoftBank is said to be looking at acquiring at least 14% of Uber, though that percentage may go up if the price is right.
Price is currently the sticking point for some of Uber's shareholders. It sounds like the only reason a deal hasn't been announced yet is because Uber and SoftBank haven't found a price that satisfies Uber shareholders enough to surrender their stake. While SoftBank may be looking at a valuation of $50 billion, shareholders may want a valuation closer to $68 billion.
There's always the possibility of the deal falling apart if shareholders aren't happy with the price SoftBank is willing to buy at, so while the two may be close to striking a deal, it isn't necessarily a sure thing. Still, Huffington said an agreement is "very likely" to materialize in the next week, but whether that means shareholders will compromise and accept a lower price is up in the air.
Make no mistake, though: if that deal is solidified, it could be a big win for Uber. With plenty of scandals and set backs throughout the year, Uber could definitely benefit from having SoftBank along for the ride, and with a new CEO at the helm, that extra support could begin something of a turnaround for the company. We'll see if anything materializes in the next week, so stay tuned.