Social Listening might be Spotify's edge in music streaming wars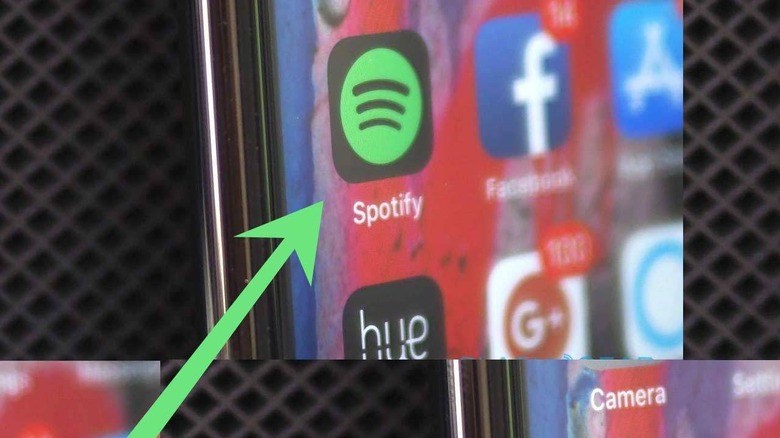 With a bunch of different services now competing for the largest slice of the music streaming pie, Spotify is looking at ways it can hold onto its crown. Though the company is still on top for the moment, it's facing some heat from companies like Apple and Google, so it's only natural we'd see it roll out new features to give it a competitive edge. A prototype of one such feature was discovered today, and it aims to make music streaming a bit more social.
Today's leak comes from none other than Jane Manchun Wong, someone who is constantly finding unreleased features lurking in popular apps. This time around, she's uncovered a new Spotify feature called Social Listening, publishing images of it to her Twitter feed.
Spotify is working on Social Listening, letting friends to control music together with their own devices

Scan Spotify Code or open link for it to begin

For example, I'm listening Spotify right now. Feel free to introduce me new music: https://t.co/f59D0sis7Y pic.twitter.com/nPOlcPwQdG

— Jane Manchun Wong (@wongmjane) May 31, 2019
For now, Social Listening allows friends to link up on Spotify and add songs to a shared queue. The process of inviting people to join your shared playlist seems to be fairly simple: in the Connect to a Device menu in the app, you can generate a Spotify code that other users can scan with their phones. If they aren't nearby, you can also generate and link and send that to them instead.
Once they've scanned the code or entered the link in that same device menu, they'll be able to listen to the playlist or add songs to it, so you're essentially creating a community queue for you and your friends. That's about it as functionality is concerned at this point, but that's understandable since this feature is still in its testing phase. It isn't hard to imagine Social Listening supporting things like synced playback, but that's assuming it ever gets released.
Spotify hasn't said anything official about this feature, and Wong says that it's only available to Spotify employees at the moment. Whether or not it'll roll out to broader subset of users is something we'll watch for, so stay tuned for more.