Soccer legend Pele sues Samsung over lookalike ad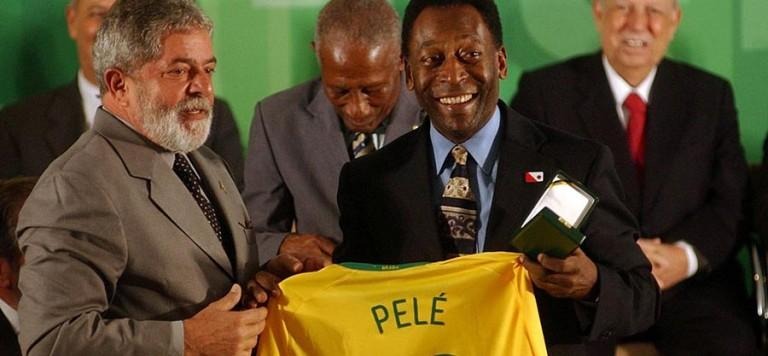 Soccer legend Pele has filed a lawsuit against Samsung over a lookalike actor used in some of its UHD TV advertisements. The ads were run in the New York Times, and reportedly features a man who "very closely resembles" Pele, as well as a soccer player performing a move that he is well known for. The lawsuit is looking for a minimum of $30 million, and was filed recently in the U.S. District Court in Chicago.
According to the lawsuit, Samsung had conducted negotiations with Pele back in 2013, aiming to use his likeness in advertisements for its products. That didn't pan out for whatever reason, but recently Samsung ran ads the lawsuit claims feature an actor who greatly resembles Pele.
The lawsuit goes on to state that some of the advertisements, which were run in the New York Times, feature a soccer player performing a "modified bicycle or scissors-kick, perfected and famously used by Pele." With the contention being that consumers may see the picture and associate it with Pele, though it isn't him.
Given that Pele is 75, his income largely comes through product placements such as the type Samsung ran. This isn't the first time Pele has gone after a company for its (alleged) use of his likeness. Previously, Pele and lawyer Frederick Sperling won a case against Dominick's Finer Foods for using his likeness in an ad without permission. Samsung hasn't commented on the lawsuit at this time.
SOURCE: BBC
Image via Wikipedia