SNK 40th Anniversary Collection Lets Xbox One Gamers Replay History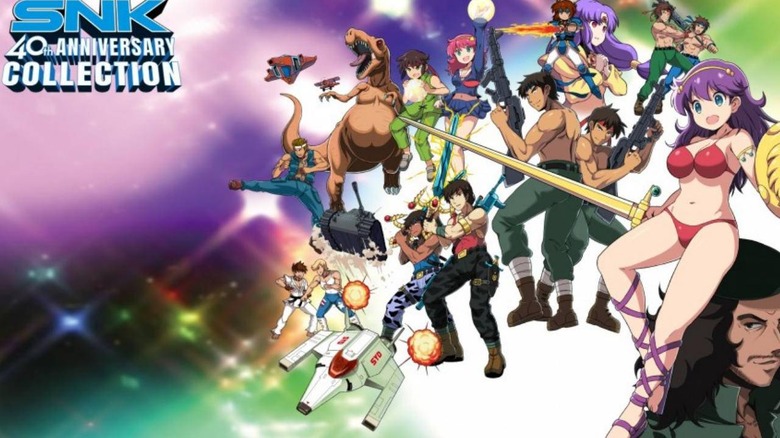 It may no longer ring a bell for the younger generation of gamers but, once upon a time, SNK was right up there with the likes of Atari and Nintendo. Best known for the Neo Geo console and franchises like King of Fighters, SNK boasts of a rich history that inspired many modern games today. Owners of Xbox One consoles can relive and replay those classics, legally of course, with the SNK 40th Anniversary Collection available now on Microsoft's consoles.
SNK actually celebrate with 40th birthday last year and decided to commemorate its past by resurrecting those old games for players to experience today. After all, retro and old-school are cool these days, not to mention sometimes profitable. And so the Anniversary Collection was born.
The task of reviving these old games fell on Digital Eclipse' lap and the small team recounted the most difficult aspect of the enterprise. While gamers would probably just resort to emulators and ROMs, Digital Eclipse had to do everything legally and by the book. That meant hunting down original arcade boards in order to emulate the games more faithfully.
That has resulted in twenty titles from the glory days of arcades now officially and legally available to play on modern gaming systems. Those include games like Paddle Mania, the Ikari franchise, T.N.K. III, Chopper, and Athena, just to name a few.
The SNK 40th Anniversary Collection has actually been available on the Sony PS4 and Nintendo Switch since last year and is only now coming to Xbox One consoles for $39.99. As a bonus, however, Xbox One owners are able to play an exclusive Baseball Stars title. Xbox One X owners can even play the games in 4K, provided you have the display for it, of course.