Snap's limited Spectacles x Gucci glasses won't be available to buy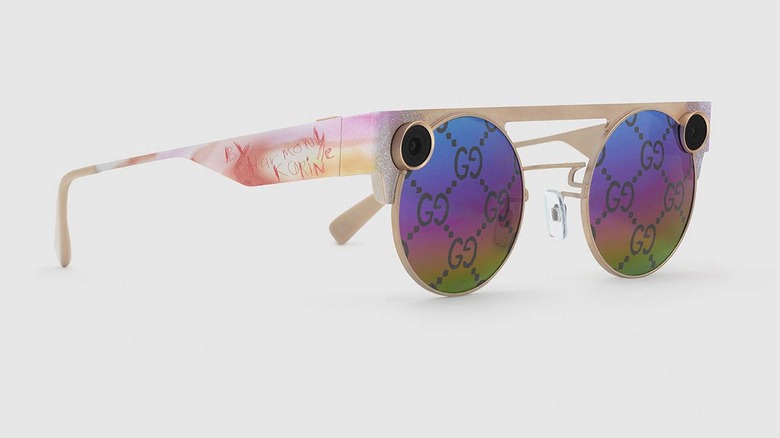 Snap, the company behind Snapchat, has teamed with Gucci to create a limited pair of its Spectacles 3 augmented reality glasses. The Spectacles x Gucci model's unique design comes from Harmony Korine, director of an odd short film called 'Duck Duck' that shows off the Spectacles 3's 3D capabilities. Though Snap is showing off the limited-edition glasses, it won't make them available for purchase.
The 'Spectacles x Gucci' model is simply a pair of the relatively new Spectacles 3 wearable from Snap, one overhauled to feature the Gucci logo over the lenses, as well as unique gold and pinkish colors on the frames. The limited-edition model's arm features 'Harmony Korine' scrawled on it.
If you're fond of Snap's Spectacles and you're hoping to get your hands on a niche version of them, think again. Only 50 units of the Spectacles x Gucci model will be created and they will be given away to select Snapchat lens creators who made AR filters used in Korine's short film. It's unclear who else may receive the limited edition glasses.
Though you probably won't ever get your hands on the Spectacles x Gucci, the Spectacles 3 glasses model are available to purchase now. The latest iteration of Snap's wearable features two built-in cameras capable of capturing the world in 3D, according to the company.
The model likewise features four integrated microphones for capturing audio with videos. Content captured using the glasses is viewed using the 3D Viewer. Snap is offering Spectacles 3 on its website in Carbon and Mineral color options for $380 USD each.