Snapdragon 855 benchmarks are starting to look impressive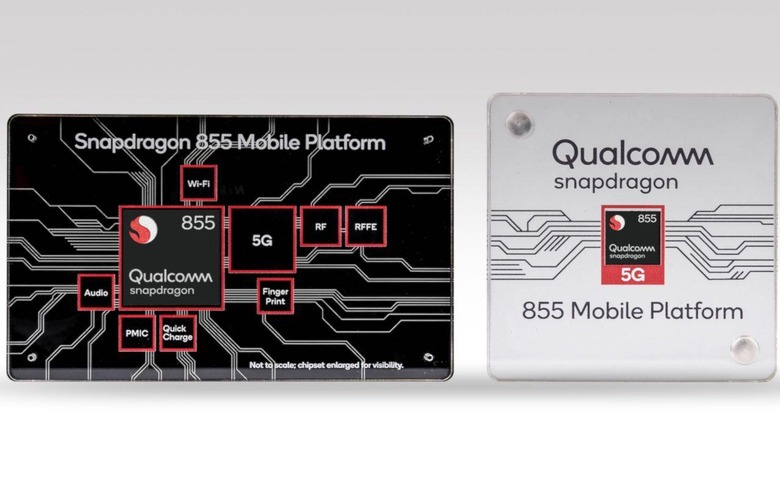 As the mobile platform on which almost all of this year's high-end smartphones will stand, it's only natural to hope that the Snapdragon 855 will be everything that Qualcomm is hyping it up to be. The chipmaker's near silence since unveiling the system-on-chip in early December is almost worrying, as if it wasn't yet ready to release the chips to manufacturers, much less users' eyes. Now that CES 2019 is done, however, Qualcomm has finally lifted its own embargo on benchmarks and the numbers look promising.
Considering there is no Snapdragon 855 smartphone yet, the folks over at XDA had to use Qualcomm's own reference device (running Android 9 Pie with 6 GB RAM) and pit it against the Pixel 3 XL (Android 9 Pie, 4 GB RAM), and the Honor Magic 2 (Android 9 Pie, 8 GB RAM). Of course, it isn't a completely fair fight in terms of hardware but the point, after all, is to compare the Snapdragon 855 against last year's Snapdragon 845 and its fiercest rival, the Huawei Kirin 980.
Suffice it to say, at least based on benchmarks like AnTuTu, 3DMark and PCMark, GFXbench, and even some AI benchmarks, the Snapdragon 855 works as advertised, especially against the Snapdragon 845. Again, that's shouldn't be a huge surprise considering the improvements that Qualcomm has made in the chip.
It bears noting that the Snapdragon 855 does outperform the Kirin 980 but, depending on how you look at it, its lead might not be that huge. The one area where Huawei's processor does fall behind greatly is in the graphics, which suggests that the Snapdragon 855 is the better choice for gaming.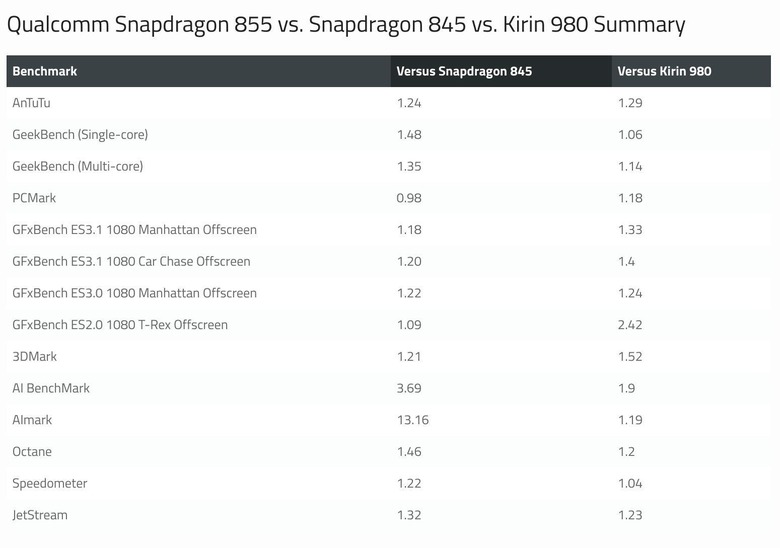 While it's a clear win for Qualcomm, it also does suggest that Huawei is not that far behind. Especially considering how Honor phones are considerably cheaper than their peers, it means consumers won't have to worry too much about performance, except in gaming. Qualcomm may still win by the numbers but, given the legal issues it's in, it might no longer be the best overall.