Snapchat tipped to be eyeing more vanishing content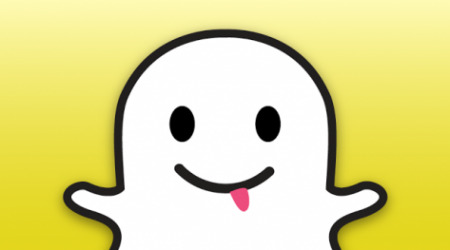 Self-destructing messages? Check. Self-destructing photos? Check. Self-destructing videos? Self-destructing news? Self-destructing ads? Check, check, and check! That is, if this rumored Snapchat Discovery truly takes flight to bring the company an additional source of revenue from brands eager to connect with the service's millions of users.
With all the snooping and spying lately, "ephemeral" messaging, where messages or images you send automatically get erased after the recipient views them, has started becoming a fad. Snapchat, however, has been in that game far longer than anyone but now the company is struggling to keep its business up, especially with all the rather ironic controversy surrounding the service's security and privacy.
Snapchat Discovery might just be the new way the company can make some money, by offering ephemeral content and ads to its users. In theory, users would have to tap and hold to view such content before it disappears. What isn't yet clear is whether they have to tap and hold to view them or tap and hold to make them go away. Given we might be talking about longer pieces of content like videos or news clips, that might turn out to be one hell of a finger exercise.
Naturally, Snapchat isn't talking, at least not yet. Officially, it is trying to look away from ads as a source of income. Unofficially, 24-year old CEO Evan Spiegel is said to be in talks with ad execs in the Big Apple. Daily Mail's MailOnline is tipped to be one of those taking part in this Discovery. GrubHub, which already uses Snapchat for promotional campaigns, expressed its interest in paying for ad space should Snapchat provide it. With an estimated 27 million users visiting Snapchat 14 times a day on average, that is a tempting offer indeed.
That said, many of Snapchat's competitors have successfully found other ways to make money, either from straight out subscription fees or virtual stickers. It remains to be seen if ads, ephemeral or not, will only serve to rouse up even more antagonism towards the already beleaguered company. Sources close to the matter say that Snapchat Discovery is scheduled to launch November this year.
SOURCE: Wall Street Journal