Snapchat Stories just copied an Instagram idea (for once)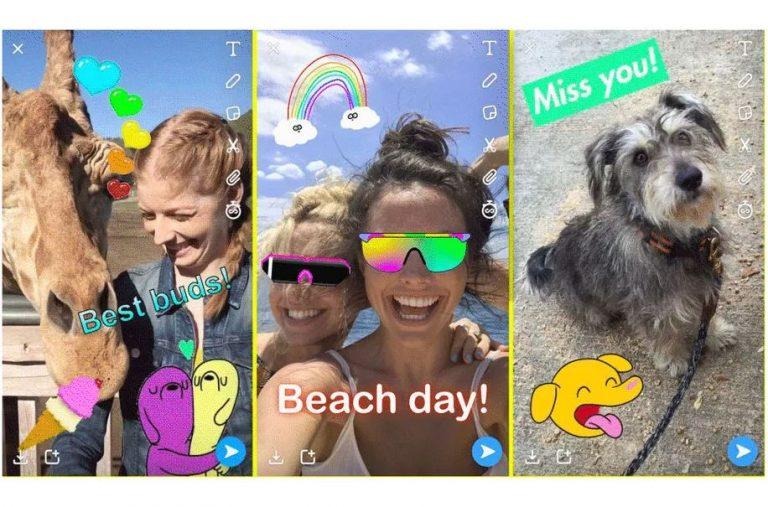 When it comes to the war between Instagram and Snapchat, we're usually covering the features that the former borrows from the latter. Instagram has repurposed a lot of Snapchat's features in its quest to compete, and it has had no bones about naming the source of its inspiration. Today, however, those roles are reversed, as Snapchat is launching a new feature that actually came to Instagram first.
Back toward the end of January, Instagram launched support for GIF stickers in Stories. These stickers draw from GIPHY's massive library of GIFs, allowing you to add a special type of flair to your photos and videos. Snapchat, as it turns out, is implementing a feature that seems to be exactly the same.
You can now put GIFs in your Snapchat stories and, like Instagram, this new feature is supported by GIPHY. As explained by The Verge, adding a GIF to your photos and videos is as simple as tapping the sticker button, searching for the type of sticker you'd like to add, and then dropping it into your story once you've found a suitable GIF. You can also scale those stickers on your own your or by pinning the GIF stickers to something in your story by tapping and holding, which will automatically scale and rotate the sticker based on what it's being pinned to.
GIF support isn't the only new thing heading to Snapchat soon, as a new Tabs feature is being added to the Friends and Discover pages within the app. Though it sounds like these Tabs have useful functionality in that they allow you to sort by parameters like active stories and discover categories, GIPHY support is definitely the more exciting of the two features being added today.
Though it's rare to see Snapchat following in Instagram's footsteps, it makes a lot of sense in this instance. The ability to add GIFs to stories is a legitimately cool feature, so it was only a matter of time before we saw Snapchat follow Instagram's lead. Snap tells The Verge that GIF support is arriving today, while Android and iOS will both get the new Tabs feature soon.