smrtGRiPS makes even your bike grips smarter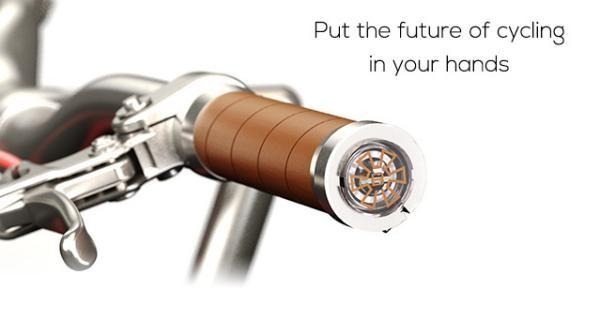 The Internet of Things might be coming to a head. You know that when anything and everything is becoming a "connected device". We've seen some attempt to make smart bikes more accessible, from simple addons to smart wheels. Now it's the turn of your bike grip to become the next smart bike part. Introducing smrtGRiPS, the world's first connected bike grip that promises to give users eyes-free navigation and worry-free location, without the hassles of obtrusive displays, messy installations, or expensive components.
Once you get past the initial shock of the idea, as well as the absurd spelling (yes, that's a small letter 'i' in the middle of all those caps), smrtGRiPS actually does sound useful. Its features focus on the two things any biker would want: location and navigation without having to take your eye off the road, which is always a dangerous thing.
smrtGRiPS, which will come with an accompanying app for iOS and Android, will be able to locate where you last left your bike, which will be useful in case you forget, or lose, your ride. There is built-in haptic feedback which are used for navigation. When the grip on the left vibrates, that means you should take a left turn, for example. The grips can also be grouped together, which is especially useful in a family or tour situation, as you will be alerted when one member gets left behind or strays too far.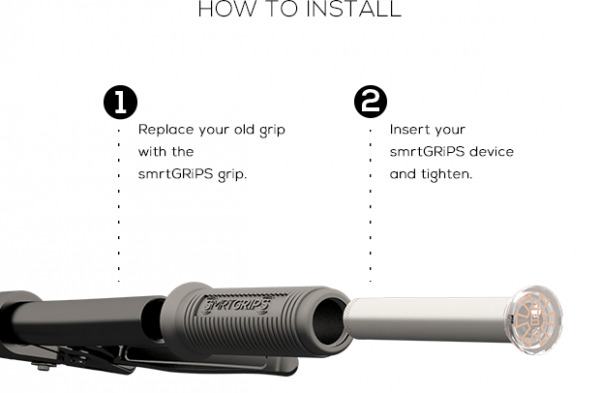 The smrtGRiPS is actually made up of two parts: the grip itself and the Bluetooth device that is inserted into the grip. The grip measures 16 mm in diameter so it can practically fit on any bike. That said, it does require replacing your regular bike grip, though the sacrifice might be worth it for all the features that the smarter replacement will offer.
smrtGRiPS, however, is still in its crowdfunding phase and needs $50,000 on Indiegogo to get the ball rolling. Do note that the campaign is set to Flexible Funding, which means that the project will receive all pledges even if they actually don't reach their funding goal by the end of the run. If all goes well, smrtGRiPS backers will get their new bike grips by July or August this year.
SOURCE: Indiegogo