SmartThings app comes to Windows Phone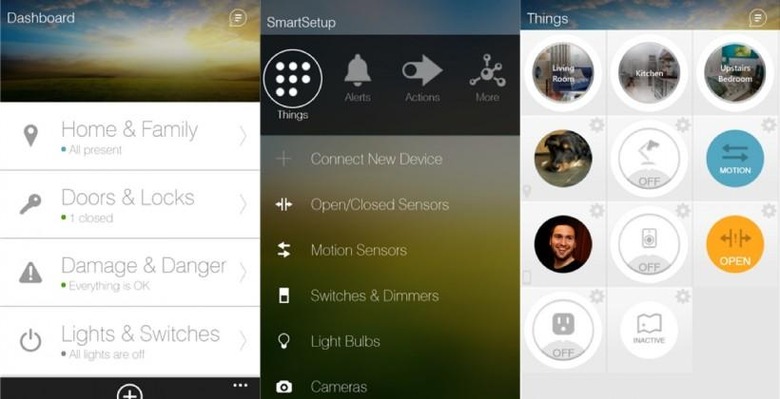 The connected home doesn't have to be limited to Android and iOS any more. SmartThings, which notes their "commitment to build an open platform for the smart home", has officially announced their app for Windows Phone. Though aesthetically different, the Windows Phone variant of the SmartThings app mimics the functionality of its Android and iOS counterparts. The app is free to download and use, but you'll still need some hardware. If you're in the market for connected home products, though, SmartThings is a good option.
SmartThings is still in its early days, but expanding rapidly. Via our review — which we suggest you take a look at, Windows Phone users — we found it was possible to pair the SmartThings hub to devices you might currently have, like a Philips Hue bulb.
SmartThings also aims to be contextual, controlling your power outlets via an intermediary dongle. Your lights or TV might turn when you approach a room, or off when you leave it.
It's also a neat way for Samsung to expand their reach. The Android OEM kingpin recently purchases SmartThings to enhance their smart home footprint. That footprint now extends well into Windows with this app.
The SmartThings app can now be found in the Windows app portal, and as we mentioned, is free. For something as cleanly straightforward as the smart home, the Windows app here might actually suit SmartThings' visual impact better than iOS or Android, too.
Source: SmartThings