Smartphones with 6GB RAM top Antutu's May performers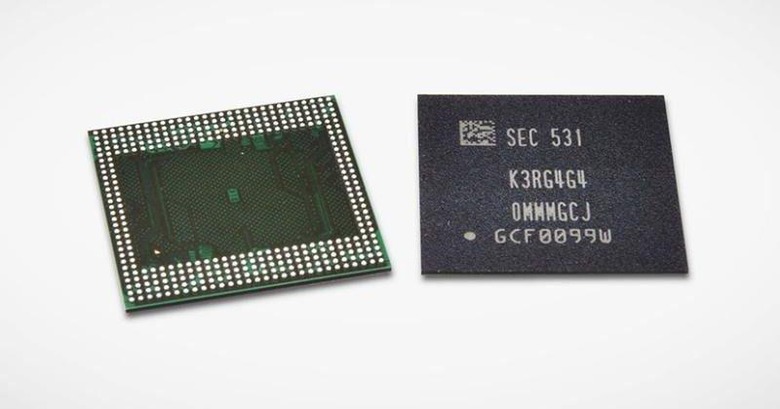 When smartphones, led by the iPhone 5s in 2013, started marching towards 64-bit processors, there was a lot of talk around RAM sizes greater than 4 GB. Of course, that was one of the most obvious consequences of the new CPU architecture, but back then it was still more of a hype. This year, we're starting to see the first batch of smartphones with that much RAM inside, heralding the new high-end flagship baseline. But is it worth it already? Going by AnTuTu's Top 10 Performance devices in May, maybe not so much yet.
The popular benchmarking website notes that the top 3 in its list are all smartphones sporting Snapdragon 820 CPUs paired with 6 GB of RAM. Except for the Lenovo ZUK Z2 Pro, the top two, the Vivo Xplay5 Elite and the LeEco Max 2, have QHD screens. At face value, they are indeed impressive when it comes to performance, topping even the Samsung Galaxy S7 edge and the iPhone 6s.
But taken as a whole, their gains aren't exactly that much. The gap between the first non-6 GB RAM smartphone, the Xiaomi Mi 5, and the top ranking 6 GB device is just a little over 2,000. Compared with heavy weights like Samsung's and Apple's champions, there's only a 4,000 to 5,000 gap.
There are also a few interesting things to note in that list. The Xiaomi Mi 5 ranks fourth, toppling the Galaxy S7. The iPhone SE, on the other hand, outranks the LG G5 and doesn't stray too far from the iPhone 6s. Both of these smartphones have processors similar to their peers, like a Snapdragon 820 or the same Apple A9 as the iPhone 6s. They rank higher, however, because they have smaller screens with smaller resolutions, compared to the WQHD most flagships have these days.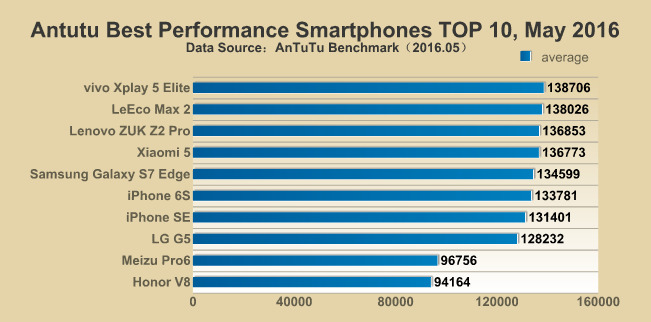 So what do all these numbers mean? The first is that, like it or not, 6 GB RAM is here and will become the standard for upcoming high-end flagship. And while they do offer some performance improvements, consumers shouldn't expect dramatic changes, like nearly double the performance. Performance is a delicate balancing act between many variables, and RAM is just one of them.
SOURCE: AnTuTu