Smartphone sales decline for the first time since 2004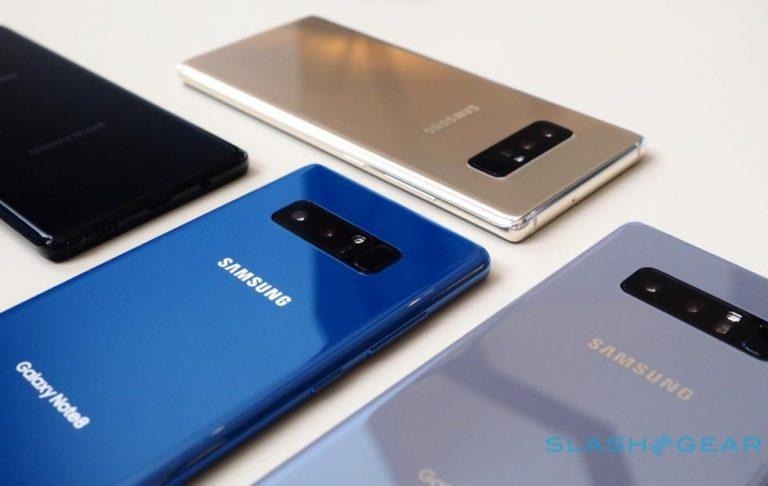 Cue the prophets of doom and gloom. According to Gartner, the vibrant and aggressive smartphone market has experienced its first-ever dip in sales ever since the market analyst started tracking smartphone sales more than a decade ago. It's not a huge loss, mind, but one that could still get some people thinking if the market has indeed finally reached its peak. But while the smartphone market as a whole might count it as a loss, things seems to be looking up for Huawei and Xiaomi, in spite of mounting controversy around Chinese brands.
5.6%. That's how much smartphone sales have declined in the fourth quarter of 2017 compared to the same period the year before. It's really minuscule if you consider how smartphone sales have always been on the rise since 2004, at least according to Gartner. The decline seems to have hit almost all manufacturers, including both Samsung and Apple. Despite that, they retain their top positions.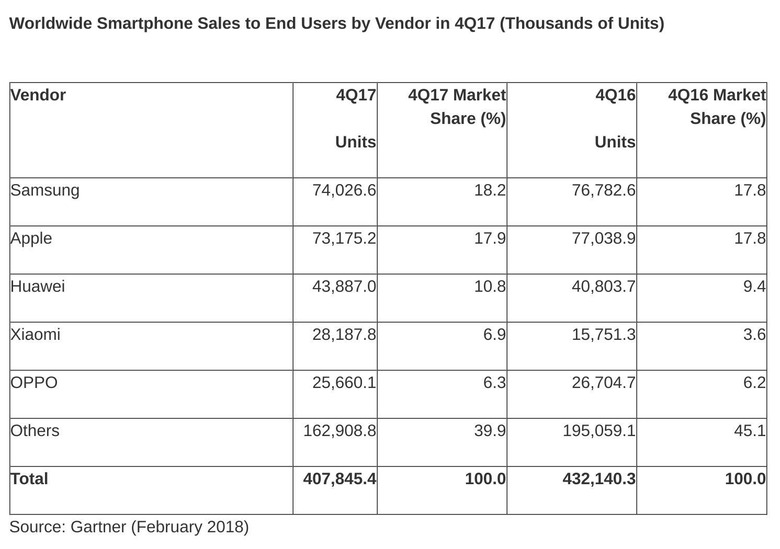 Q4 2017, however, has been very favorable to two Chinese OEMs. Huawei experienced a 7.6% year-on-year growth while Xiaomi got an astounding 79%. Its spread to more markets in the Asia-Pacific region helped it climb its way to #4 among the world's top 5. That said, taking into consideration 2017's total sales, Xiaomi is nowhere to be found.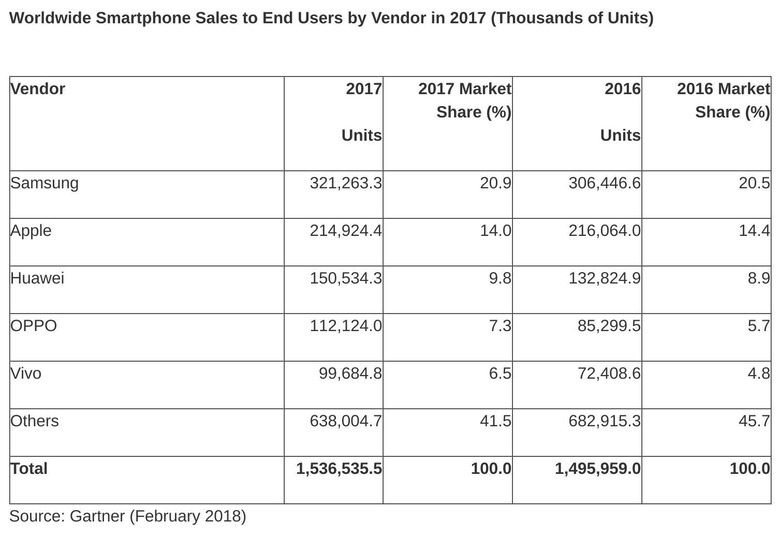 Unless it becomes a trend in the coming quarters, which we won't know until next year, it's hardly a reason to worry about the smartphone market's health. That said, it could give some insight into the shifting strategies of smartphone makers, especially with the increasing number of "ultra premium" models.
Gartner cites the slow replacement of older models as one of the reasons for the lower sales last year. As prices of high-end smartphones go through the roof, buyers will prefer to hold on to them much longer. Companies might be selling more expensive models but they are also selling less of them in return.