Smartphone application market hit $2.2 billion in the first half of 2010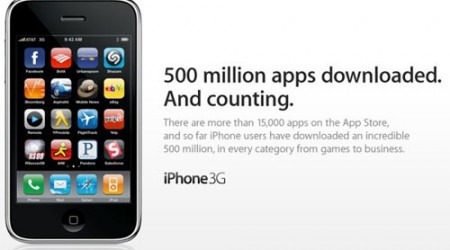 According to a research firm called Research2guidance the total market for smartphone applications reached a whopping $2.2 billion in the first half of 2010. The revenue in the app market for the entire year of 2009 was only $1.7 billion so we have already passed that mark in half of this year.
The total number of mobile apps downloaded during that time according other research firm was 3.9 billion. That is a whole lot of apps to be downloaded in only six months. The average price for a paid app for the same six-month period was $3.60.
The biggest app store for the period would have to be Apple's App Store, but the research firm says that the Nokia and Blackberry applications stores are growing. The Android Market is also growing well despite some high profile problems with some apps.