Smart-Drive MX2 turns normal wheelchairs into power chairs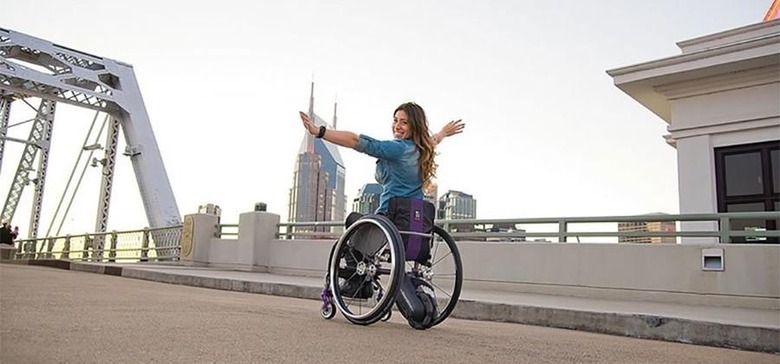 In the world of medical equipment, there is a huge gulf between the price and portability of a normal standard wheelchair and a powered wheelchair designed to help people get around with less effort. Many people can't afford to pay for a normal power wheelchair and insurance doesn't always help and they are hard to transport. A new device has debuted called the Smart-Drive MX2 and it is an electric drive unit to attach to a normal wheelchair.
Once attached to the wheelchair the MX2 is able to give the wheelchair user a boost whenever needed to help the person get over rough or uneven terrain. The MX2 device won its FDA approval in August and has automatic start stop functionality that allows it to activate when the chair is moving and stop when the brake is tapped.
Steering is controlled via the push rims just as the user would normally steer the chair. The drive unit weighs 12.5 pounds and has a Bluetooth LE Drive control that can be accessed from a smartphone. The drive unit is said to weight about as much as a laptop and a couple books, but no specific weight is offered.
Power comes from a 250W brushless DC motor and a LiFePO4 36V, 3.4 Ah battery good for 12 miles of use. The MX2 also has an anti-rollback feature that keeps the chair from rolling away if it stops half way up a hill. Official pricing is unannounced, but is expected to be around $6,000.
SOURCE: Gizmag