Small drones in the US will require an external ID starting February 23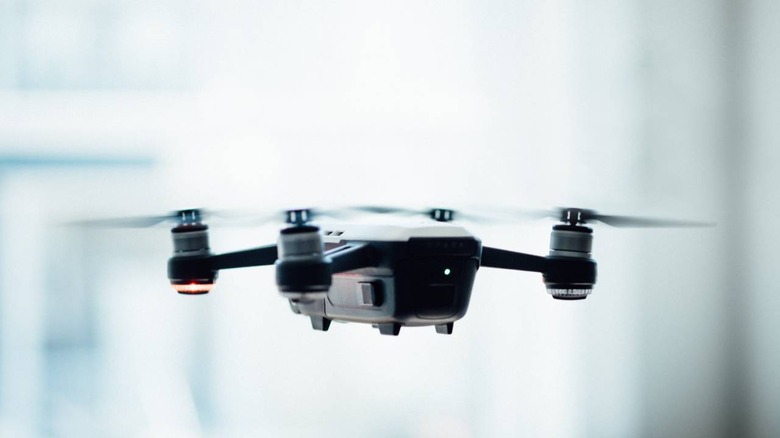 Starting on February 23, the Federal Aviation Administration will require small drones in the US to have an external identifier, making it safer for law enforcement to identify a drone operated in restricted airspace. Under the regulation, sUAV owners will need to put their registration numbers on the outside of the drones, which is a change from the FAA's original permission to put the identifier in the device's battery compartment.
Consumer drones have been a contentious issue among law enforcement and government agencies, which have scrambled to come up with regulations and solutions to the growing number of small unmanned aerial vehicles (sUAVs) in the sky. Though useful for a variety of industries and projects, these small drones present potential safety issues when operated over crowds, near important infrastructure, and anywhere larger aircraft are present.
The FAA has taken steps to deal with these concerns, including passing regulations that require certain drones to be registered and establishing no-fly zones. These no-fly zones include over and near airports, as well as certain vital facilities and infrastructure like nuclear power plants.
Under existing FAA regulations, drone owners must register their UAV based on which category they fall under. For recreational fliers and hobbyists, this means they need to register as a modeler with the FAA and put their registration number on their drone.
The FAA currently lists an infographic on its website that shows how to label a drone; this document states, "You can mark inside the battery compartment if it doesn't require a tool to open."
This will change starting on February 23, at which point drone owners will be required to put the registration number on the outside of the drone. This change was made due to safety reasons, with multiple government agencies raising concerns over the potential for explosives to be hidden within a drone. In a case like this, a first responder is put at risk if required to open the drone's battery compartment.
A document detailing the rule change has been published by the Federal Register.