SMACH Z wants to be your PC gaming handheld via SteamOS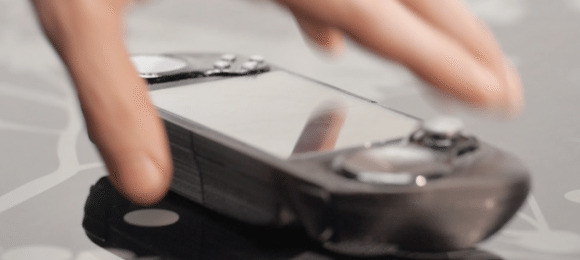 Wouldn't it be great if you could take and play your game anywhere? That has been one of the holy grails of gaming, which gave rise to handheld consoles and, now, mobile gaming on smartphones. Technology, however, may have reached a point where even PC games can be played on something as small as, say, a PS Vita. That's definitely the motivation behind SMACH Z, a handheld gaming device on Kickstarter that's taking the Steam Machine concept and SteamOS on the road.
SMACH Z and its premise might sound familiar. That's because it actually began as "Steam Boy" June last year. A few months ago, it was renamed to SMACH Zero, which is now further condensed to SMACH Z on Kickstarter. The mission was straightforward: fit as much PC hardware in as cramped as space possible and slap on a controller-friendly PC gaming platform. Fortunately, SteamOS fits the bill perfectly.
The spec sheet for the SMACH Z is both common and unusual. Things like RAM and storage, which go in 4 or 8 GB and 32/64 or 128 GB sizes, respectively, are nothing out of the ordinary. The choice of an AMD G-Series embedded SoC, on the other hand, might be. The team behind SMACH Z claims it gives them the best middle ground between price and power, something that still has to be put to the test. The 5-inch screen has touch sensitivity and may come in 720p or 1080p resolutions, depending on how the campaign turns out.
The most intriguing part of the SMACH Z, however, is in the controls. Like a handheld console, it has physical buttons, triggers, and a joystick. But like a Steam Controller, it also has circular touchpads on both sides. Aside from emulating a mouse, which is difficult in that form factor, SMACH Z also proposes to reuse those touchpads as additional buttons or even joysticks. "Magic Z-Pads" can be placed on top of those blank surfaces for added controls or even a nod to gaming history.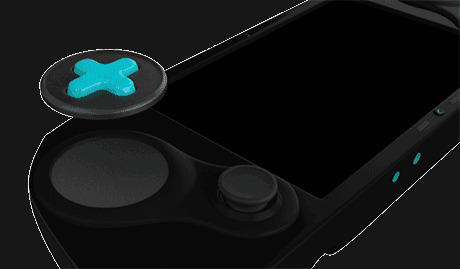 Software-wise, the device runs the Linux-based SteamOS. This means that aside from directly being able to play close to 1,700 games available for it, users can also make use of the platform's game streaming features to play Windows games from another, perhaps more powerful, PC or use it as a controller for a PC game.
Dreamy and ideal as it may sound, there are some unanswered questions and concerns. Some wonder whether Steam's Big Picture virtual keyboard will be available, considering how the SMACH Z doesn't have a physical one. There will also always be some worry if the product will be delivered in time, if at all, by its October 2016 promise. But perhaps the greatest concern will be on what state SteamOS will be in by then.
SMACH Z is aiming for 900,000 GBP in funding and currently stands a bit past 156,000 GBP.
SOURCE: Kickstarter