Smach Z handheld gaming PC promises mobile AAA gaming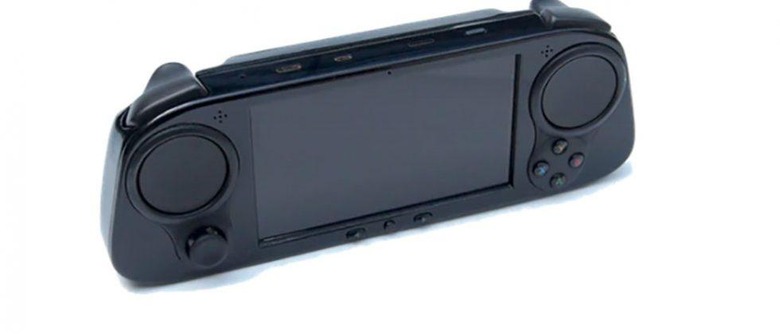 Right now if you want to play AAA PC games on the go the only way you can do so is with a notebook computer. Gaming notebooks aren't normally very small and light leaving gamers with lots of heft to carry around. A new mobile gaming PC has turned up on Kickstarter called the Smach Z and it looks much more like a Sony PSP than a notebook computer.
The Smach Z has haptic touch controls and uses the AMD low-power embedded SoC for performance and power efficiency. The developers of the gaming device say that it can play 10,000 games right out of the box. In fact, you can load any game from your Steam library on the device. The internal battery claims five hours of play per charge.
The haptic controls give feedback as you play, but gamers can also configure a different control scheme using the Z-Pads. Since the Smach Z is a handheld PC you can install any program you want on the device. The CPU is an AMD Merlin Falcon operating at 2.1GHz. The GPU is a Radeon R7 and the machine has 4GB of RAM with the Pro getting 8GB. Internal storage for the standard Smach Z is 64GB with a pro version offering 128GB. The screen is a 6-inch full HD unit with capacitive touch.
Other features include WiFi and the Pro version has 4G LTE capability. Pro buyers also get a 1.3MP front camera.The device is on Kickstarter and has raised over $211,000 with 31 days to go. The early bird price for a Smach Z and charger s about $306 with shipping in April 2017. The Smach Pro starts at $438 and will ship in April 2017.
SOURCE: Kickstarter