Sling TV gets pay-per-view: UFC 214 is kicking things off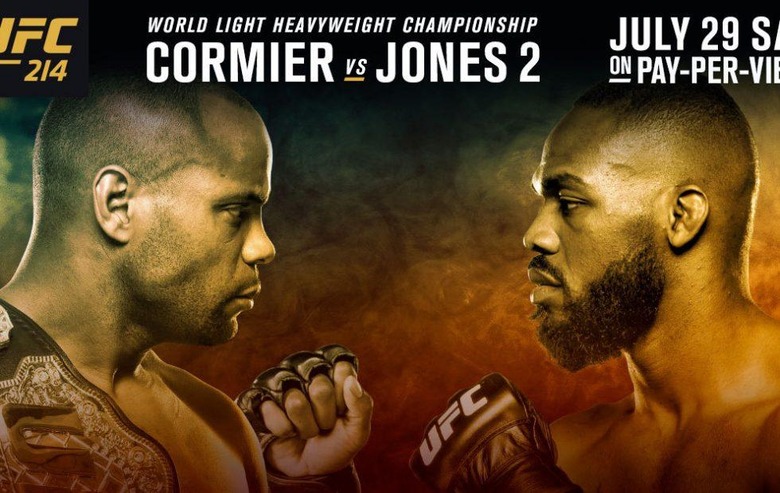 Sling TV has announced the arrival of pay-per-view on the service, giving subscribers the opportunity to watch events in the same way they would with traditional television services. The very first pay-per-view event to arrive on the service will be UFC 214: Cormier vs Jones 2. This will just be the start of the events, though, something the company says will help it become 'a true cable replacement.'
The event will take place on July 29 at 9:30PM ET; Sling TV customers will be able to buy the event for $59.99 USD through their account. In order to find this particular event, Sling says users only need to log into their account and click on the UFC 214 banner on the page. That will take the user to the appropriate page for buying the event.
Once the event is purchased, Sling says its customers will see a new channel within their user guide; this channel is where you'll find the live event once it starts on July 29, and presumably any future pay-per-view events when they're made available. According to the service's help page, the account must have an active credit or debit card to make the purchase, which will be charged at the time of the order, not the event.
The company considers the charge separate from the monthly account payment, and it won't accept gift cards for these events. As well, once you make the purchase there's no way to refund the money if you choose not to watch, so select carefully. DVR features are disabled for the event, though it will remain viewable for 24 hours following the broadcast.
The company hasn't detailed what other pay-per-view events it may have in the pipeline, though you'll likely find out about them in the future through your online account portal.
SOURCE: Sling TV