Sling TV gets more live college sports events with Campus Insiders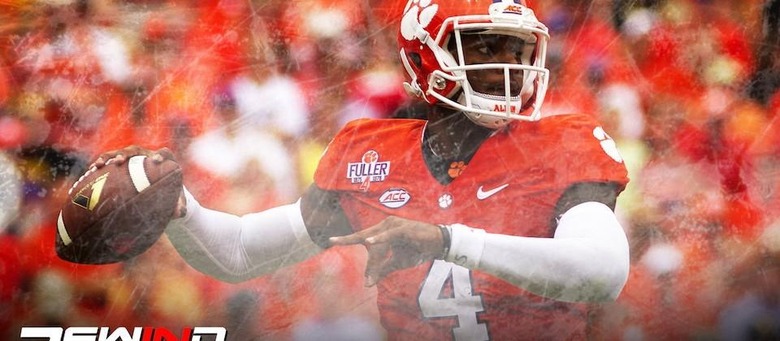 Sling TV, the service that lets users stream live television over the internet and on compatible devices, has just announced that it's bolstering its live sports offerings with the addition of the Campus Insiders network. The channel will offer access to hundreds of live college sporting events, with a big focus on the upcoming football season. Sling TV says it will be added to their $5 per month "Sports Extra" pack, which is in addition to the service's core "Best of Live TV" package.
The Campus Insiders channel on Sling TV will offer both live and on-demand content, including the Seth Davis Show, studio shows that focus on highlights and recaps, as well as coverage from major conferences and hundreds of live games, including football, basketball, baseball, volleyball, soccer, and more. The college conferences include the Mountain West Conference, Patriot League, West Coast Conference and the Central Intercollegiate Athletic Association (CIAA).
Sling TV is highlighting the fact that subscribers with the "Sports Extra" package will be able to watch the inaugural NOVA Home Loans Arizona Bowl, a college football match scheduled for December 29th, and featuring two teams from among the Mountain West Conference, Conference USA and the Sun Belt Conference.
Sling TV's CEO Roger Lynch notes, "Everyone deserves the chance to root for their favorite team on the big screen, and we are proud to be the first to offer these fans that premium experience with Sling TV." The service hasn't revealed an exact date that Campus Insiders will be available, but says it will be announced soon.