Sling TV adds on-demand kids channel: here are four alternatives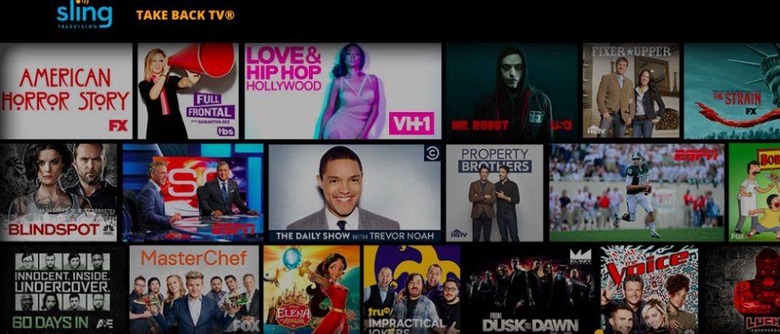 Children's programming is an important part of the television industry, not just because kids comprise a large viewer base, but also because they're more likely to stick with something that becomes familiar to them at an early age. It's no surprise, then, that video streaming companies have been fleshing out their family-friendly and kids-centric programming, and Sling TV is no exception.
Sling TV is a live television streaming service, one that just got a bit more robust thanks to the addition of a new on-demand kids channel. This kids channel has 200+ movies and on-demand shows for children, and it is available as an add-on for $5/month, similar to other Sling TV channels, for Blue and Orange subscribers. The content spans age groups, and is categorized by age.
If you're not a Sling TV subscriber, you can try the service out for a week. Of course, there are other services that also offer kids programming for streaming, including on-demand shows and movies, and they're worth giving a look, too.
Netflix
It seems like the obvious answer, but many adults may not be aware of just how much kids content Netflix has. The service has been working to flesh out its original kids content, and it has a massive library of licensed children's shows.

You can find these in the regular library, but Netflix makes it easier by offering a dedicated "Kids" profile. Select that profile and you'll be given kid-friendly content exclusively, making it a good option for parents who want to let their young children browse for their own shows.
PBS Kids
PBS Kids offers a bunch of its children's programming online to stream for free, including things like Curious George, The Cat in the Hat and more. Though some of the videos are short, others are full-length and in all give kids hours of free vide content to stream. The website itself is optimized for young children, meaning you can pull it up and let them have at it without constant supervision.
Hulu
Though it's not free, Hulu is another service that offers a bunch of on-demand kids content, including major shows like Spongebob. As with Netflix, Hulu puts the kids content in its own category, though it is easier for kids to navigate away from it and into the adult programming.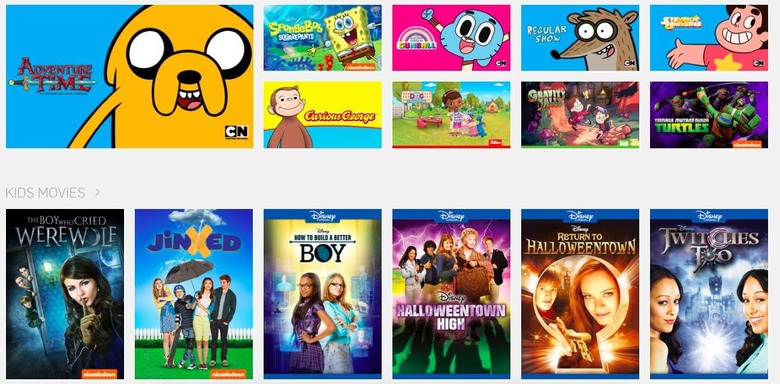 Nick.com
Nickelodeon's website, as with PBS and some other network websites, offers free episodes of kids shows available for streaming, no account or subscription necessary. These shows include things like the computer animated Alvin and the Chipmunks, Teenage Mutant Ninja Turtles, The Loud House, and more. Short video content in addition to full episodes are also available.