Sling adds new channels but also raises prices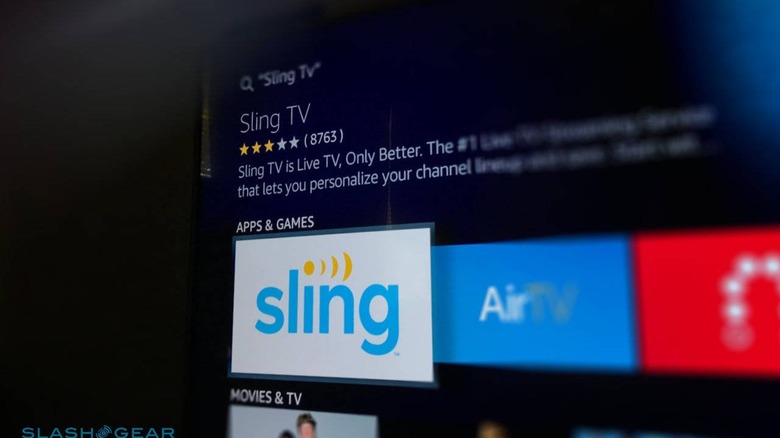 Sling customers are getting some good news and some bad news today. The internet TV provider has announced that it's adding a handful of channels to its lineup, but at the same, it's also raising prices. The new channels are spread out across a variety of extras too, so if there's one in particular you want, you may need to subscribe to one of those add-ons to get it.
Let's start with the new channels. Sling says that FOX News, MSNBC, and HLN will be added to the Sling Blue service, while FOX Business Network will be added to Sling Blue News Extra. FXM will be added to Sling Blue Hollywood Extra along with FXX, while Nat Geo Wild has been added to the Sling Blue Heartland Extra.
So, if you're on Sling Orange, there isn't a whole lot for you here, though Sling does note that the Longhorn and ACC Networks were recently added to the service. Perhaps the biggest addition of all comes in the form of the Big Ten Network, which will join Sling's service at some point before the 2020-21 football season kicks off.
Now comes the painful part: the base cost of Sling Orange and Sling Blue will be going up to $30 each, while the cost of subscribing to both will go up to $45 per month. The Sports Extra package, strangely, is going up to $15 per month when you're subscribed to both Sling Orange and Blue, but when you're only subscribed to one, the cost is staying at $10 per month. The same is true for the Total TV Deal, which is $25 per month with a subscription to Sling Orange and Blue but $20 per month with a subscription to just one.
Sling notes in a blog post today that this is the first time it's ever raised the prices on Sling Blue, while Sling Orange pricing has been stable since January 2018 (until, of course, today's price increase). Another change Sling is implementing includes giving all subscribers 10 hours of cloud DVR storage for free, with the option to upgrade to 50 hours for $5 per month. These prices changes go into effect today, and current subscribers will see them reflected in their next bill after January 22nd.