SlickWraps Apple TV remote glow in the dark skins make the remote easy to find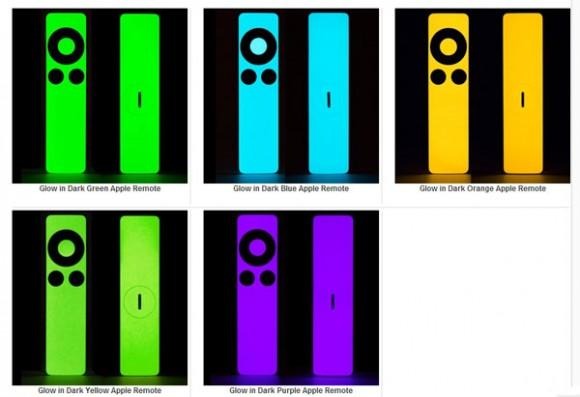 If you like to watch TV in the dark, you have probably lost you remote more than a few times and had trouble finding it again. I know it seems like every time the remote slips off the arm of my couch, it ends up as far under the couch as it can go. It's even easier to lose smaller remote controls like the one that comes with the Apple TV.
A company called SlickWraps has a new skin for the Apple TV remote that will make it much easier to find in the dark. The company is now shipping glow in the dark skins for the Apple Remote. The skins are available in multiple colors and stick on like a sticker.
The skins are available in glowing green, blue, orange, yellow, and purple. The wrap itself comes in three pieces and promises an easy installation. The wraps will glow in the dark for hours.
Like most glowing items, the glowing skins are charged by ambient light. The longer and brighter the light source exposure, the brighter the remote skins will glow. The glowing skins are available now for $9.95 each.
SOURCE: SlickWraps