Slick HAND Stylus has retractable and replaceable tip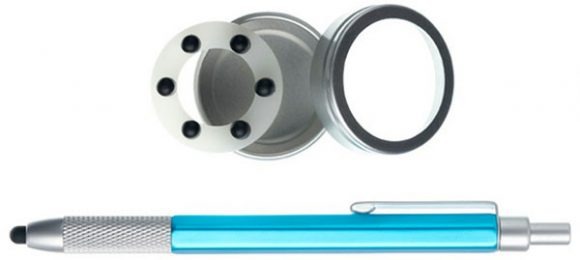 Back when touchscreen devices like the iPhone first started to go mainstream, many people complained that the device needed a stylus. The problem was that capacitive screens didn't work with the styluses that were on the market at the time. Today there is no shortage of styluses on the market that will work with capacitive touchscreens like the iPad and iPhone use. A new stylus has landed on Kickstarter called the HAND Stylus that has a feature I think a lot of people will appreciate.
The big difference between the HAND Stylus and most others on the market is that the tip is retractable. This thin and small stylus looks very much like a standard pen with a clicker on the top. When the user pushes that clicker, the tip retracts to protect it from damage during transit. The tip is also replaceable, and each stylus comes with six tips.
The project is on Kickstarter right now it was seeking $25,000 to come to market. It has 31 days to go and so far it has racked up three times the amount of funding it needed to the tune of $76,120 at the time of writing 1880 people have backed the project. You can pledge $25 or more and get one stylus and the color and finish of your choice. There are color options, including purple, blue, green, orange, black and red. All colors except black offer glossy or matte finishes. Delivery is estimated to be July of 2012.