SlashGear Test Drives a Lincoln MKS-Part 2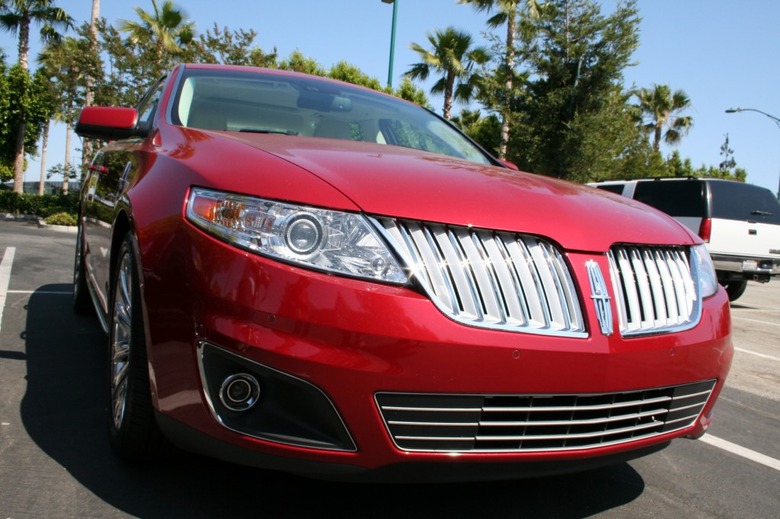 Ford gave me the keys to a really nice Lincoln MKS. You can check out the first part of my experience here. In today's video, I demonstrate the music functionality and call features of Microsoft SYNC in the Lincoln MKS. The car was fun to drive, and all of the technology features made for endless fun as I downloaded phone books and talked to the car and told it to change tracks. Doris (the name I gave the female voice in the car) responded very well and SYNC was able to pick up my commands without a problem.
The sound system in the car is THX certified, and you can tell. The quality is better than any other OEM sound system I've encountered. Even the mp3 files on my phone sounded full and beautiful on the MKS' powerful and versatile sound system. The car would automatically adjust volume for road noise, which made driving even more enjoyable, as I didn't have to constantly reach for the volume button whenever we hit a rough spot on the California freeways (which was often).
The Bluetooth phone functionality was a breeze to set up and use. As with other in-car phone systems, the music would pause when a call came in, and SYNC would let me know who was calling (if the number was in my address book) and allow me to take the call over the car's speakers. That made personal/private calls impossible when there were passengers, but that isn't much of a hindrance. SYNC will even read you text messages if you have a compatible phone (which I didn't). Overall, for sound quality and ease of use, SYNC in the MKS was one of the best implementations I've seen for in-car Bluetooth systems.
I'd like to thank Ford for giving me the opportunity to take their car out for a few days, and I hope you enjoyed my videos!
[vms 5db0d477d707121934ff]