SlashGear Coloud Marvel Headphones Giveaway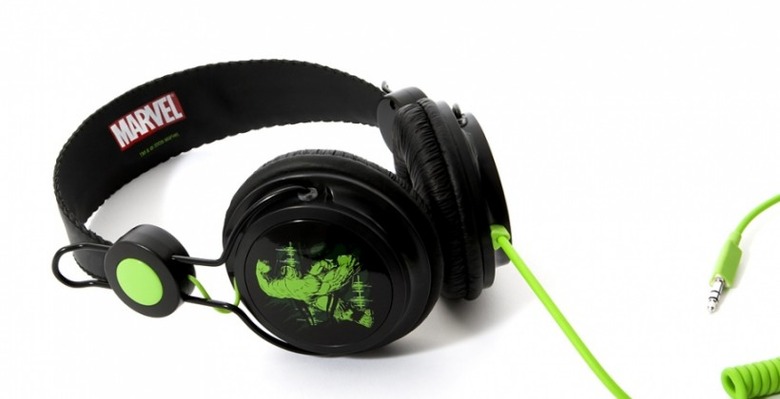 You like headphones, right? How about Marvel? You know, the place where you'll find all of the greatest superheroes ever imagined. The Hulk, Iron Man, and The Punisher on showcase this afternoon, as it just so happens that we've got a few extra headphones lying around courtesy of Coloud, and we felt like we should give them away to some endearing fans out there. Truth be told, these are simply too good to pass up, so you'll forgive us if we shed a few tears as we watch them find new homes. But, they're going to a better life, so follow the break to find out what you need to do to get your hands on one for yourself.
As you can see from the images, we've got three pairs of headphones to give away. Each is branded with their own hero, as well as the prodigal Marvel logo. We'll shoot through the specifications first. You'll find 40 mm Power Drivers on these bad boys. They have a range of 20 Hz – 20001 Hz, and an impedance of 32 ohms. The 1KHz sensitivity is marked at 120 dB, and the max input powerspan is leveled at 100 mW. The plug itself is of the 3.5mm variety, and it has a coiled cord reaching 1.2m. They are a one-size fits all, so you'll be able to reposition them to fit comfortably on your cranium. And, if that's not enough, there's even a one year premium replacement warranty through Coloud proper.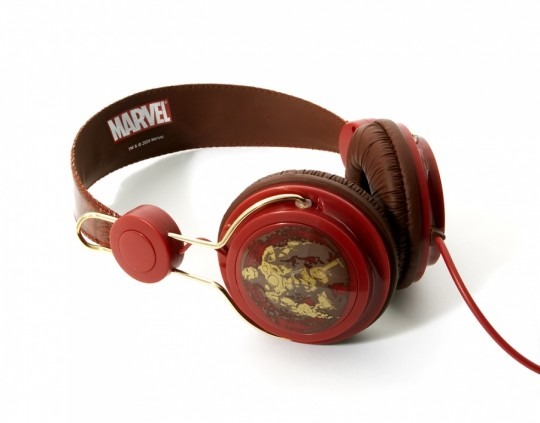 Now, what do you need to do? Well, you just need to tell us which of the three (Hulk, Iron Man, or The Punisher) is your favorite, and then add a little story as to why. As always, keep it civil. If we like your story, or reasoning behind why you like one particular superhero over the other, we may pick you, and you'll be getting these headphones on your doorstep in no time. Well, we'll be choosing the winners next Wednesday, so you've got a week to think up of a great story, and let us know in the comments below.
The Rules:The giveaway is open to US residents only, and you have to be over the age of 18. If you are an employee of Coloud, SlashGear, or a family member of an employee, you are not permitted to enter. You have to leave your comment within this article, and not on any other article. We will read every entry, and the last entry must be submitted before midnight PST, July 14th, and the winner will be chosen soon after. You are only allowed to have one entry per person, and yes, we can find out if you've done otherwise.
We will choose the winners, and we will contact them via email, so make sure to use your real email address. The winners have only a short amount of time to respond, and if you do not do so promptly, your prize may be passed on to another. The editor's decision for the winner is final, and no correspondence will be entered into. Winner agrees that their name and details of their entry may be used for promotional purposes by, but not limited to, SlashGear.
There is one prize per person, and that prize is one pair of Coloud Marvel headphones. This prize can not be used as a cash alternative. Should this prize become unavailalbe, SlashGear and Coloud reserve the right to substitute another prize of equal or greater value. The winner of the headphones will be unable to win another pair of headphones on any other site that may be participating in the same giveaway.