SlashGear at CeBIT: Samsung q1 ultra UMPC image gallery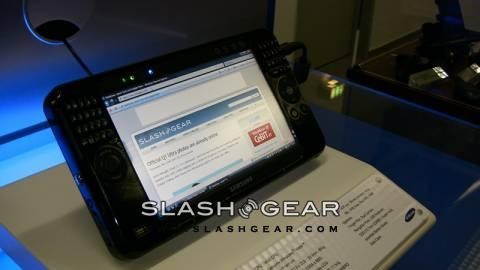 Here's the image gallery for the new Samsung q1 Ultra. The official press announcement is in 20 minutes – so I won't have much time to upload the video I took earlier this morning. I'll upload the walk through videos for your viewing pleasure as soon as the press conference ends.
A few highlights of the q1 Ultra include the split keyboards on the left and right hand side. There's now 1Gb DDR RAM, 0.3-megapixel camera on the front for video conferencing or whatever you want to use it for. There is also a second camera mounted on the backside.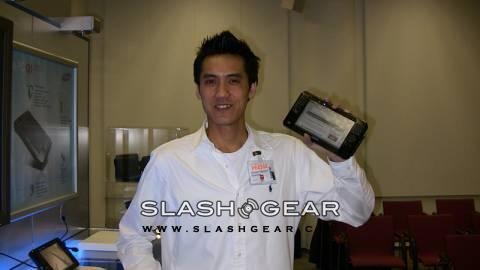 Samsung is also releasing a bunch of accessories to go along with the q1 Ultra. I also have the video but cannot upload until later today.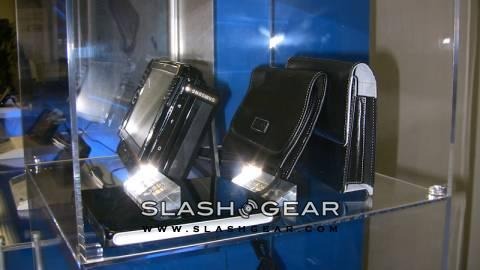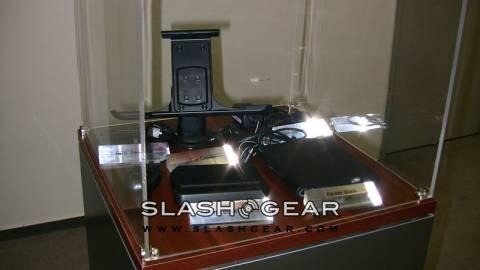 Price is still unknown until the official press conference.
Ok, I need to run downstairs for the conference. Make sure to check back later for more detail information on the q1 Ultra.
Make sure to check the image gallery for more images!