Slack Message Buttons bring other apps into your chats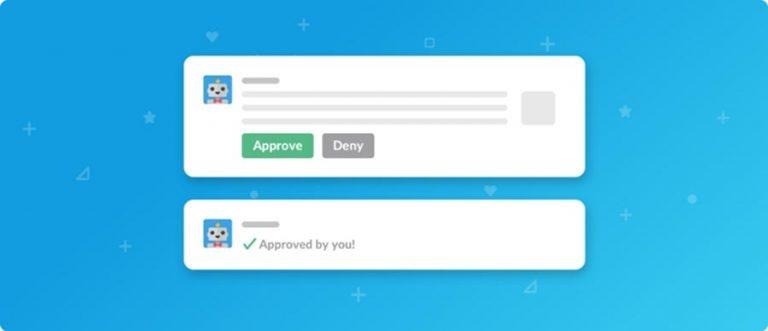 Slack has announced Message Buttons, making it easier for users to multitask by bringing apps directly into the chats. Buttons for a dozen apps have been added and are ready to use, and Slack says we'll be seeing apps for others in the Slack App Directory in the future. Three of the currently-available Message Buttons are for Abacus, Greenhouse, and Trello.
With these Message Buttons, you can do all sorts of things directly within Slack. If you have an expense to submit to your manager, you can do so within Slack using Abacus, for example; the person you send it to will get a notice from the Abacus bot, will be able to review it within Slack, and approve or deny it with a single button click.
Similarly, Greenhouse is supported, enabling hiring managers to review job postings and offer letters within Slack, and give their approval or deny it with a button click. The same goes for Trello projects — it is more involved, and lets users do things like assign due dates, link conversations from Slack into a specific Trello card, and categorize tasks.
Other apps with Message Buttons include Current, Kip, Kayak, Cyber, Qualtrics, PagerDuty, Talkdesk, Riffsy, and Talkus. It isn't clear what other apps may be in the pipeline for Message Buttons.
SOURCE: Slack