Skyrim gets My Little Pony mod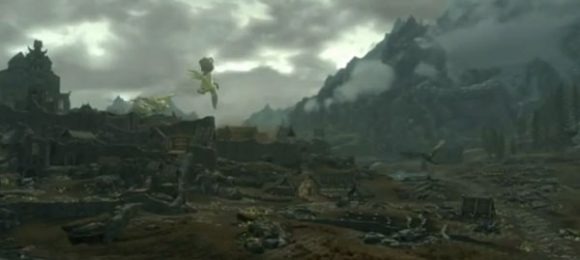 Skyrim has been one of the most popular games out there on the PC and game consoles since it launched late in 2011. The game has some of the best graphics and deepest game play of any title on the market. The popularity of the game also makes it ripe for mods and one of those mods replaces the dragons in the game with something more sinister – My Little Pony.
If you have young kids, you probably know My Little Pony as the small horse toys that little ones play with. The ponies also have their own cartoons and DVDs as well. In the Pony Dragon Mod, those ponies replace the dragons and fly around terrorizing the world of Skyrim.
The mod comes from a geek going by "zdzichorowerzysta" and it is specifically for the PC version of the game. The dragons are replaced with the My Little Pony named Fluttershy. The mod has been downloaded 416 in the last two days. Check out the videos to see the pony horror in action.
[
Eurogamer]