Skype update brings message bookmarks, split window, media previews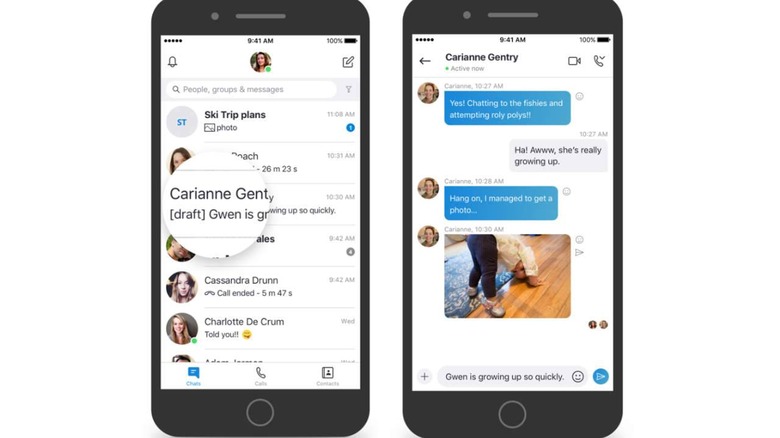 Skype has been updated on desktop and mobile with a variety of new features, the most notable improvements involving messaging. Starting now, Skype users on Windows, Mac, Linux, Android, and iOS can bookmark any Skype message, making it easier to find in the future. As well, the updated software now also supports saving message drafts, split windows on desktop, and more.
The Skype update brings a number of messaging improvements to desktop and mobile. In addition to the ability to bookmark a message, which involves either right-clicking or long-pressing, the users are now able to preview files and media before sending them in a messaging.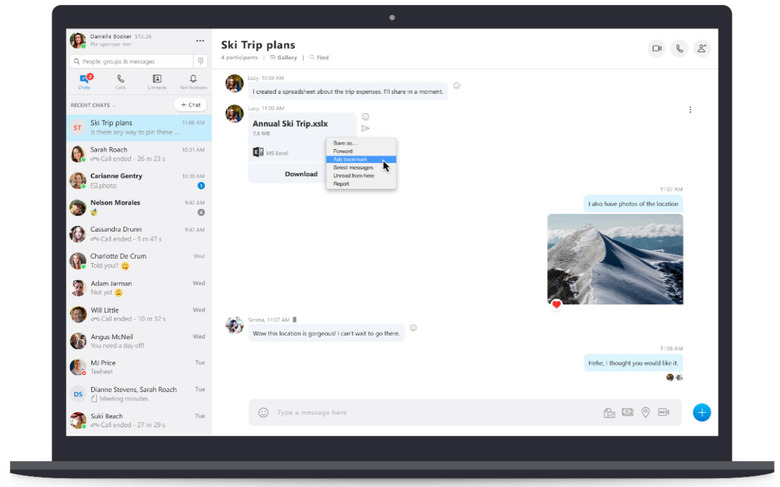 The preview appears in the message panel, adding an extra layer of protection against accidentally sending the wrong item. Users can remove content and add new files from the same panel when necessary. The software also now presents batch content in the messaging panel with a new design, combining it all into a clean album that can be opened and browsed.
As mentioned, Skype will also now save typed messages as drafts, meaning whatever you type — but don't send — will be waiting for you the next time you open the application. This is similar to the saved drafts offered by a number of other texting and messaging apps; users can tell a draft from other content via its included [draft] tag.
Those updates arrived on all platforms, but the final new feature — split window — has only arrived in the desktop versions of the app. With split window, which was first introduced earlier this year, users can display contacts in one window and conversations in other separate windows.