Skype on Web gets HD video calls, recording and improved notifications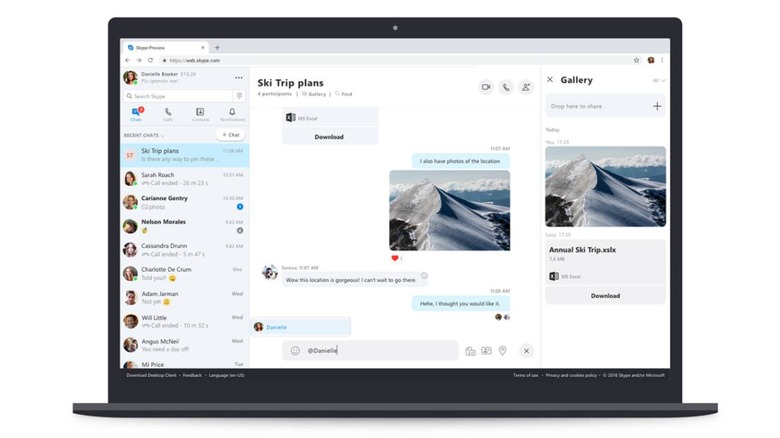 In addition to its desktop and mobile applications, Microsoft offers Skype on the Web, enabling users to access the service directly in their browser. In an update today, the company announced that its Skype for Web product has been updated with new features and support, including the ability to make high-definition video calls directly in Chrome and Edge.
The new features are available to users on Windows 10 and Mac OS X 10.12 and higher, assuming they're using either Microsoft Edge or Google Chrome. Joining the new HD group and one-on-one video calling support is a call recording feature, which makes it possible for users to record their meetings and other important calls.
As well, the new Skype for Web product features the software's notification panel, which makes it easy to catch up on whatever took place while away. The notification panel includes @mentions within group conversations, message reactions from other users, and alerts when the user is quoted by someone else.
With this update, Skype users on the Web now have access to the Chat Media Gallery, a feature that simplifies finding photos, links, and files that were shared in past conversations. This feature, which is already available in the desktop applications, makes it possible to find the content needed without resorting to scrolling back through old chat logs.
Finally, the updated Skype for Web offering makes it easier for users to find messages within current conversations. This is achieved by typing out the key phrase or keyword in the search box and browsing through relevant conversation results. Users on Chrome and Microsoft Edge can access Skype for Web here.