Skype Mojis add Muppets and more to your conversations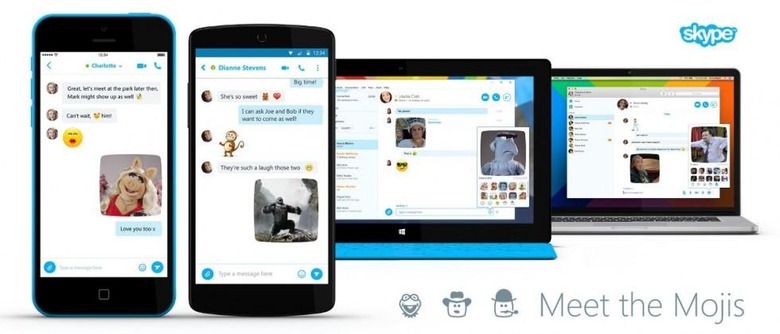 Digital conversations utilize emoji in a variety of ways, and as such we have a wide array to choose from. Some, such as the ones found in Messenger, are based on existing characters, and now Microsoft is getting into that game by adding Muppets "Mojis" to Skype. The additions aren't limited to the Muppets, however — there's King Kong, it seems, and other moments from TV shows and movies that may be best suited to express a sentiment.
Skype introduced its new Mojis today; as you can see in the video below, they're not quite emojis. Rather, mojis are short clips pulled from videos that can be inserted into Skype chat the same way emojis are used. Skype introduced the new feature using the Muppets clip below.
Says the company, it sifted through archives for bits of the craziest, funniest, and otherwise most memorable TV and movie moments for Mojis. Skype has partnered with Disney Muppets, Universal Studios, BBC, and more to offer content from their shows.
The first batch of Mojis will features content from Jurassic Park, Bridesmaids, The Muppets, Despicable Me, Pitch Perfect, and more. Additional Mojis will be coming in the future. The feature is available on iOS and Android, Windows, and Mac OS X. You'll need to download the latest software version for your platform to see them, however.
SOURCE: Skype Blog