Skype app for Android updated for video calling on more smartphones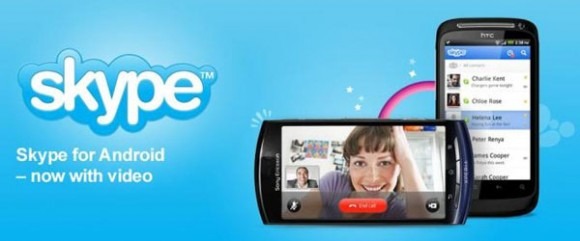 Skype has issued an update for its Android app that was updated with video calling capability on a few handsets back in June. The updated app landed today and there aren't many changes to the app other than the official addition of more smartphones with video calling support. The new version of the app is 2.1.0.46.
When the Skype app launched for Android in June it supported the Samsung Google Nexus S, Sony Ericsson Xperia neo, Sony Ericsson Xperia pro, and HTC Desire S to start. The official supported handset list is much larger now and even includes a tablet. New official devices include all the original devices and the Samsung Galaxy S II, Samsung Galaxy S, Samsung Droid Charge – Verizon, Samsung Galaxy Tab, HTC Desire (2.2), HTC Thunderbolt – Verizon, HTC Sensation, HTC Evo 4G, HTC Evo 3D, HTC Incredible S, HTC Desire HD, HTC Flyer, LG Revolution – Verizon (2.2), Sony Ericsson Xperia PLAY, Sony Ericsson Xperia ray, Sony Ericsson Xperia mini pro, and the Acer A5.
That is a bunch of newly supported handset and covers just about all the really popular devices out there. Skype notes if you are using an Android 2.2 or higher device not on the list you may be able to activate the video calling feature on your device in settings. However, the video quality might not be as good as an officially supported device according to Skype.
[via Android Community]