Skullcandy Push truly wireless earbuds include physical control buttons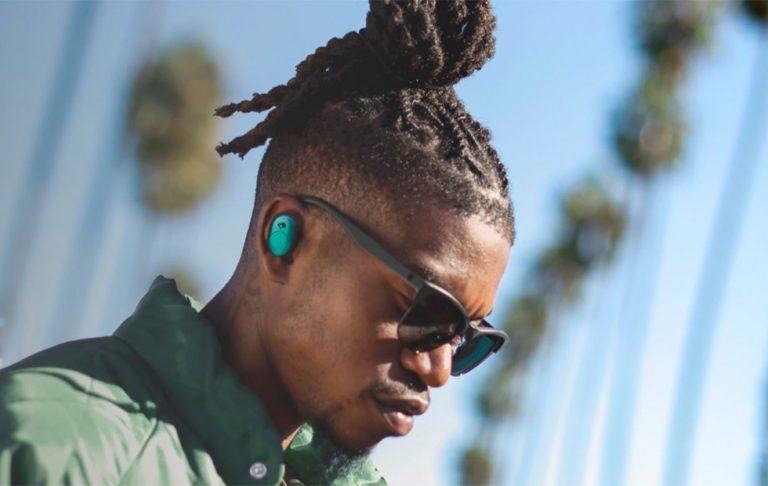 Skullcandy has revealed its first truly wireless earbuds, the Skullcandy Push. This model offers the same Bluetooth connectively as wireless earbuds, only without the cable, offering yet another alternative to Apple's AirPods. The new Push model offers 12 hours of overall playback, if you include the six hours' worth of power provided by the charging case.
Apple popularized the truly wireless earbuds design with the launch of its AirPods, ushering in a market for competing products with various features and prices. Skullcandy is the latest company to launch its own truly wireless offering, a pair of somewhat large ear pieces that feature volume control, a microphone, the ability to take and make calls, and that offer direct access to a personal assistant, such as Google Assistant.
The earbuds' built-in batteries offer up to six hours of playback per charge, while the charging case offers enough power to fully recharge the earbuds one time. This gives users a total run time of 12 hours when away from a power outlet, though there's some necessary downtime while the earbuds recharge in the case.
Though the earbuds are larger than many competing models, they offer additional control in the form of a large button on each ear piece. Pressing these buttons provides users with the ability to turn the volume up and down, take a call, and activate an assistant to, for example, send a message or set a reminder.
Other features include FitFin, an ear gel design that Skullcandy says can tuck into any ear shape for a solid fit. The fin rests within the curve of each ear, after which point it is rotated slightly to secure it in place. Charging is accomplished via micro USB; the charging case is included. The Skullcandy Push earbuds are available now for $129.99 USD.