Skitch launches Windows Desktop and Windows 8 apps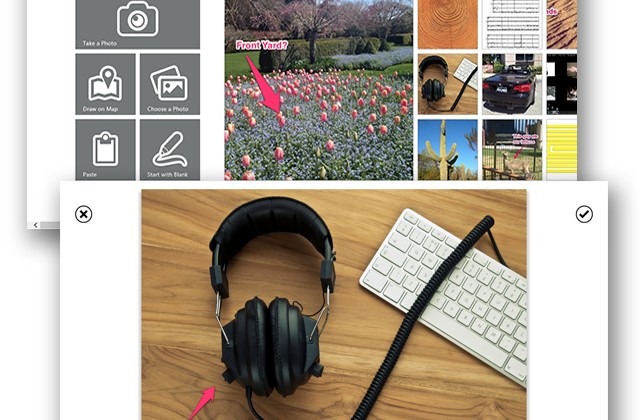 Skitch, the popular screenshot and image-editing tool, has arrived for Windows 7 and Windows 8. The "Windows Desktop" version is essentially for Windows 7, but it also works on Windows 8 as a legacy app. The Windows 8 version, however, is fully compatible with Microsoft's new operating system, so you'll get a seamless Skitch experience in Windows 8 when using their native Windows 8 app.
Skitch for Windows 8 has a new interface that includes the familiar Windows 8-style tiles, and there's also some new features that are included. There's a Pixelate feature that allows you to quickly pixelate a section of an image out, whether it'd be personal information or even a funny NSFW photo where you might not want to reveal everything.
There's also a highlighter tool that let's you quickly highlight text in an image, and you can even change the styling of the highlighter such as color and thickness. And not surprisingly, since Skitch is owned by the popular note-taking application Evernote, the two apps are seamlessly integrated with one another.
Probably one of the biggest new features is the addition of map integration. If you want to tell someone where to meet you by using a map, simply click the Map icon, search for the location, and then just draw an arrow with some text. Then, all you have to do is save the image and send it to your friend.
Both Skitch apps are available now. The Windows 8 app can be found the Windows Store, and the Windows Desktop app can be downloaded directly from the Skitch website.