Skarp Laser Razor shaves your mug with freakin' laser beams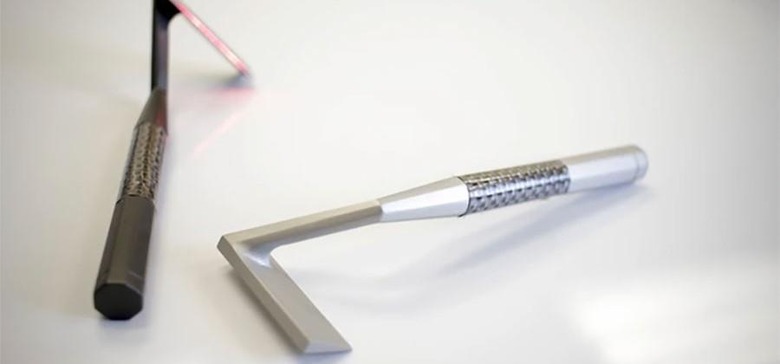 No matter how often you have to do it, I think we can all agree that shaving is no fun. Anyone who has tried different razors knows that shavers and blades are expensive, they cut your skin, and they leave irritation behind that burns all day. Not shaving is the only good thing about being a hipster, if only I could stand flannel. A new razor is on Kickstarter that will eliminate the need for blades called the Skarp Laser Razor.
It's exactly what you are hoping it is, a razor that shaves your face using a laser rather than blades. Whereas you have to change blades on your disposable every week or so, the laser on the Skarp promises to last 50,000 hours. The laser used is a low power offering and won't sear out your retinas according to the people behind the product.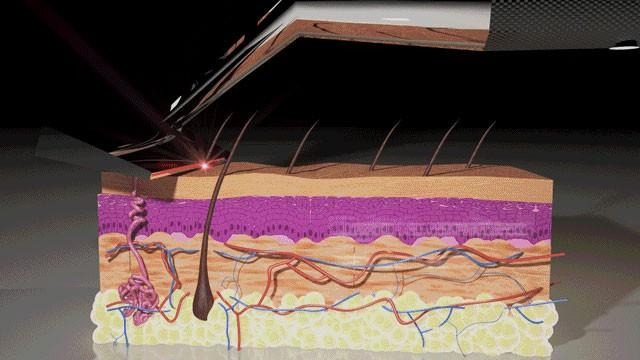 It gets power from a AAA battery that promises about a month of normal use. The Skarp is designed so that the laser never enters the skin; it only slices the hair with no risks of damage to the skin. It doesn't burn the hair or the face, so there is no smell.
Skarp is waterproof and can be used in the shower. The makers promise that it will shave you in about the same time that you can shave with a normal razor. The project is on Kickstarter seeking $160,000 and has raised over $630,000 so far with 20 days to go. It will cost you $159 to get a Skarp with shipping estimated for March 2016.
SOURCE: Kickstarter