Sirui anamorphic mobile lens lets anyone shoot retro cinematic videos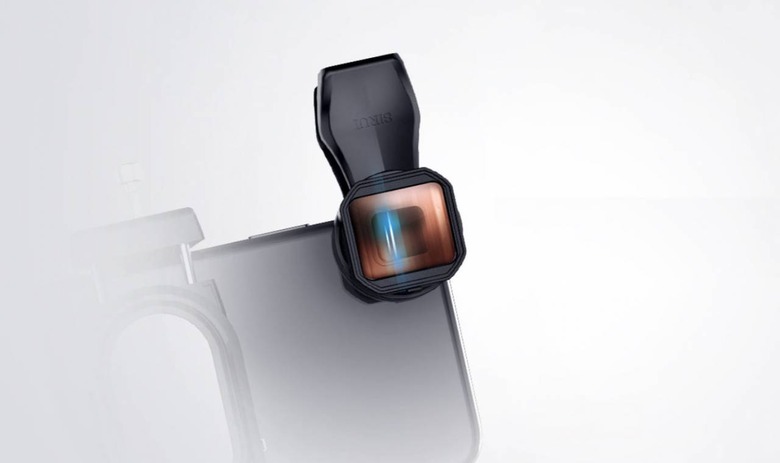 If you love the classic look of old ultra-wide movies but don't want to invest in an expensive camera to shoot your own versions, Sirui's new anamorphic mobile lens gives you a solid, relatively cheap alternative. The new lens offers a premium build that includes aircraft-grade aluminum and it attaches to any phone camera using a simple clip. Sirui says a special coating enables users to shoot anamorphic videos that have a 'retro' appearance.
Anamorphic is a classic widescreen format that decreased in popularity with the rise of spherical format alternatives. Renewed interest in analog photography has brought with it a renewed interest in the anamorphic format, leading to a slow but steady increase in the number of new anamorphic lenses hitting the market.
Earlier this month, Sandmarc launched its own anamorphic lens designed for the iPhone, but Sirui's new anamorphic mobile offering will work with Android phones, too. The company claims that in addition to an anti-reflection coating, the lens also features a special 'retro-style' coating that produces lens flares and 'sci-fi light leaks' for an old-school style.
There's a benefit to utilizing effects produced by the lens rather than by software through post-processing, namely consistency and the ability to see what the final product will look like as it is recorded. Overall, the Sirui anamorphic lens enables users to shoot videos in a 2.4:1 aspect ratio.
Sirui says it used Schott glass for the lens' optics in addition to aluminum housing for a high-quality result. The lens is targeted at mobile photographers in needed of sophisticated results, so it's no surprise that Sirui's anamorphic offering works with the maker's ND and polarized filters. The mobile lens is available from Sirui now for $99 USD.