Sirius Stiletto 2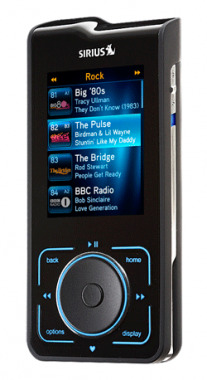 Sirius recently unveiled their latest iteration of their portable satellite radios, the Stiletto 2. The best part is it's smaller and lighter than the original Stiletto.
So normally a decrease in size isn't enough to warrant and entirely new product, so what features came with the diet? Enhanced WiFi is the first, then there is a new microSD card slot and better library management.
Possibly the best part is the ability to tag a track and then purchase it later. There is a "love" button that lets you tag certain tracks that you love for later listening when they are on again. You can also schedule and capture up to 100 hours of music or talk. The Stiletto 2 will be paired with a pair of Altec Lansing (I personally love anything they make) antenna headphones with 30mm drivers.
Sirius Unveils the Stiletto 2 [via Gearlog]