Siri caught using Apple Pay in iOS 8.1 beta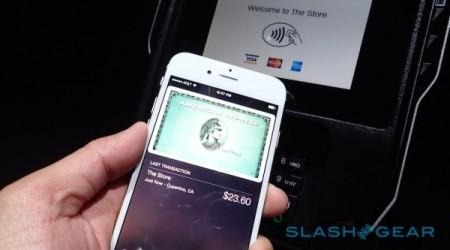 Apple Pay is one of the coolest features we were promised with iOS 8, but the first (and second... and third) version of iOS 8 didn't have it. With the beta version of iOS 8.1, users are starting to see the first hints of what Apple Pay will be. Expected soon, iOS 8.1 is going to bring Apple Pay, but not for everyone.
At least one user is noticing that Apple Pay is working in some regard, and even cooperates with Siri. If you ask Siri to open a credit card in iOS 8.1, you'll be redirected to Passbook. Though you can't currently save cards to Passbook, the fact that Siri thinks that's where they are suggests that functionality is coming in iOS 8.1, too.
Unfortunately, even if your phone updates to iOS 8.1 when it's ready, you will probably not be able to use Apple Pay. The software requires NFC, and that's only found in the iPhone 6 for iOS users. Unless you update your hardware, the software update really won't matter.
Apple is also working on iOS 8.2 and 8.3 alongside the 8.1 update. If something with Apple Pay is missing in 8.1, it's likely to show up soon after, in either 8.2 or 8.3.
Source: 9to5Mac