Sioeye Iris4G LTE action camera adds T-Mobile support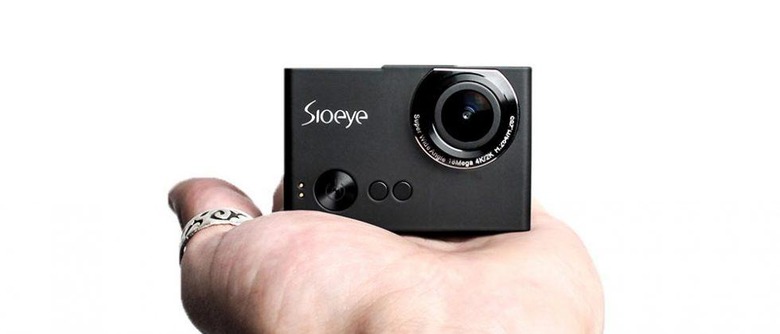 Action cameras are great for recording outdoor adventures, but you're usually forced to share those adventures with friends and family after they take place. Some cameras have sidestepped that limitation by offering mobile data connectivity, and the Iris4G LTE action camera is no exception. Sioeye, the company behind the camera, has announced new T-Mobile support, allowing camera owners to use their camera on T-Mobile's data network.
According to Sioeye, those who buy an Iris4G action camera will now get it with a T-Mobile SIM card installed; to use it, the buyer will have to activate the T-Mobile card, after which point the camera will be able to use the carrier's data network for livestreaming video anywhere there's data coverage. To get things started, there's a limited data offer giving buyers 5GB of data, which amounts to about 10 hours of livestreaming.
Of course, T-Mobile subscription charges will apply to those who activate the SIM. There's a one-time data pass available that costs $10/gigabyte, as well as monthly data plans that start at $20/month for 2GB and go up from there.
The big question is whether you'll be able to get adequate data coverage in the places you plan to livestream. Those who use the camera as a streaming option in urban places shouldn't run into trouble, but others who hike out into remote places may find coverage spotty or non-existent; you can check out T-Mobile's coverage map here to see if your favorite destinations are covered.