Singer and Williams F1's reimagine 911 might be the sexiest Porsche ever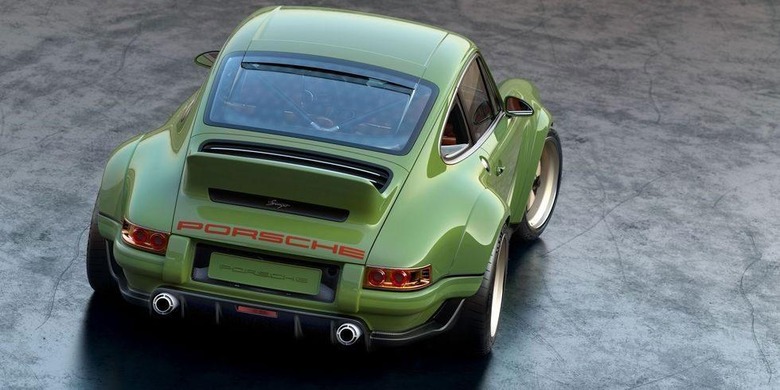 Singer has long been the place to go if you want an old-school Porsche restoration with touches that Porsche never imagined. The latest concoction from Singer is this green Porsche 911 seen in renderings that is the product of work in conjunction with Williams F1. The heart of this beast is a massively redone and modified air-cooled flat six that spins to 9,000 rpm and makes 500hp.
The renderings show a green and red trimmed exterior that looks very vintage while being heavily modified from stock. The design of the car was created using data from a Dynamics and Lightweight Study with Williams F1. The car uses lots of carbon fiber, titanium, aluminum, and magnesium in its construction.
The result of all that lightweight material is a 911 that tips the scales at only 2,180 pounds dry. Singer and Williams also used computational fluid dynamics resulting in a 911 with lots of scoops to channel air around the car. The Porsche will use EXE-TC dampers all around and rolls on BBS made 18-inch wheels made of forged magnesium.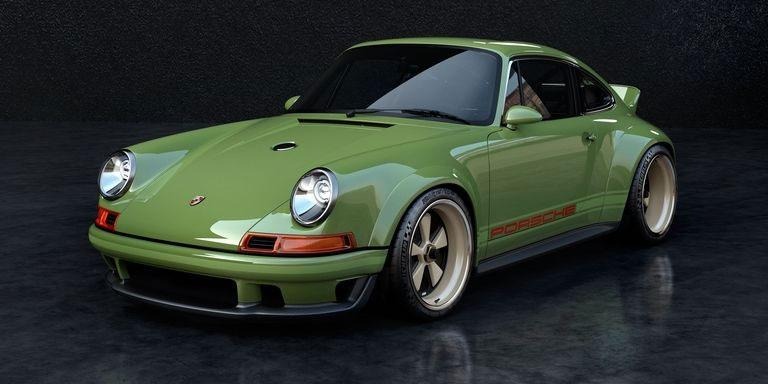 The wheels are wrapped in Michelin Pilot Sport Cup 2 Tires. The interior is beautiful with exposed shift linkages and lots of leather, shiny paint, and carbon fiber. This car should be in a museum and we hope the finished product looks like these renderings.
The engine has carbon fiber air intakes built into the quarter windows. The engine has a titanium and Inconel exhaust system. The power goes to the road via a 6-speed H-pattern gearbox made by Hewland. This Porsche is predicted to cost over a million bucks when done.
SOURCE: Road & Track