Sims 4 to get "Game Pack" in January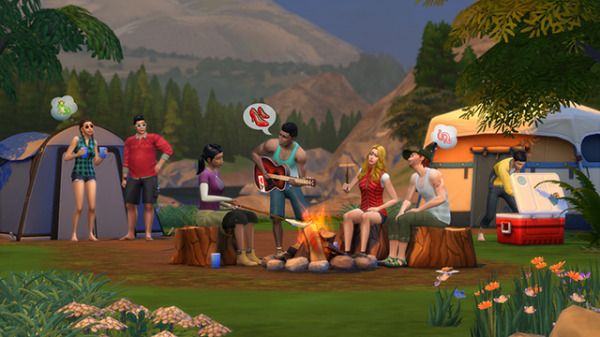 The folks behind The Sims 4 have a treat for gamers, and it has been dubbed a "Game Pack". There will be more than one Game Pack in the future, and the first one — called Outdoor Retreat — will arrive some time next month. Sound fun? Likely. Details on what exactly the Game Pack is are less clear, however, with it behind said the content will follow in the tradition set by Stuff Packs, which long-standing Sims fans should be familiar with.
Stuff Packs were introduced to Sims players approximately nine years ago, and with it came methods to shake up the game — new hairstyles, clothes, decor, and more that adhere to a specific central theme. Such is also the case with Game Packs.
With a Game Pack, gamers will get new clothes, objects, and gameplay features that likewise revolve around a theme — in this case, and outdoors-centric one. The makers promise Game Packs are a way to provide gamers with some requested features, and they say they're excited to introduce them.
Early 2015 is the most specific the arrival time has been detailed at this point. To tease things along, it is said gamers will be able to take their Sims to Granite Falls and explore a brand new destination. Gameplay additions will apparently include 'bear costumes', 'weenie roasts', and songs around the campfire.
SOURCE: The Sims