SilverStone debuts Fortress FT02 computer chassis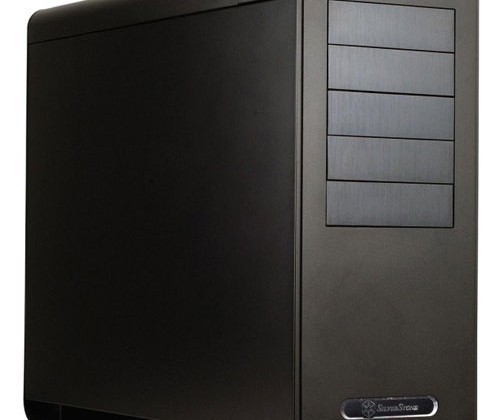 The computer enthusiast market certainly doesn't want for choices when it comes to hardware and peripherals to choose from. There are a massive amount of computer cases on the market to meet all sorts of needs and price ranges. SilverStone has announced a new chassis today called the Fortress FT02.
The case features 90-degree rotated motherboard mounting and a unibody design. The unibody frame of the chassis is made from 4.5mm thick aluminum and the case has three custom SilverStone 180mm fans. The fans are designed for low noise and vibration while delivering great cooling performance.
The fans are speed adjustable from 700 to 1000 rpm depending on the cooling needs of the system. To further reduce noise the inside of the case is covered with foam padding. Other features include hot swappable drive bays and the case supports mainboards up to 11-inches wide. The case will ship in Europe on December 12 for 180 EUR.