Silicon Power unveils new 2.5-inch portable HDD dubbed Stream S10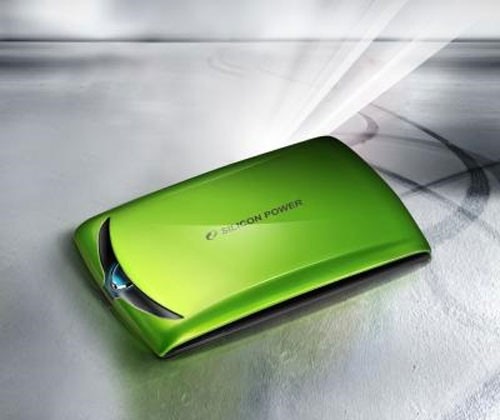 Silicon Power has debuted a new and compact external storage drive called the Stream S10. The new external HDD is small and compact with a 2.5-inch HDD inside that packs in 750GB of storage space. The case for the HDD is compact and swathed in a cool looking metallic green finish.
The HDD is also very fast thanks to the USB 3.0 connectivity used to connect the drive to your PC. The Stream S10 is very portable thanks to the small size of the case measuring in at 134.2 x 78.8 x 17.7mm and it weighs 145g.
It has LED indictors for power and data access and includes a carry bag to keep the drive looking good if you take it with you on the road a lot. Once formatted the HDD has 640GB of storage space available to the user and has read speed of up to 98MB/s. Pricing and availability are unknown.