Sigma 24-105 Mm F4 DG OS HSM Lens Ships In November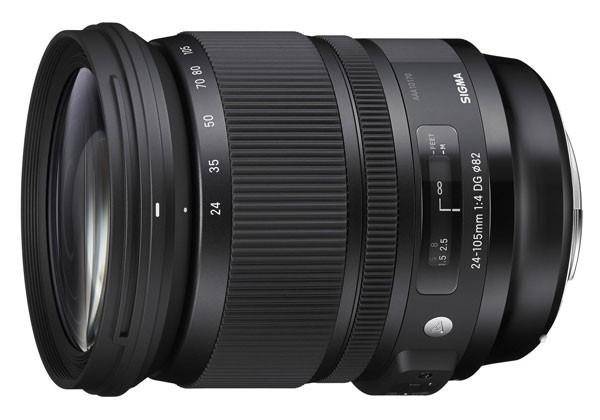 Sigma is a company that makes aftermarket lenses for DSLR cameras and just about every manufacturer out there. The company also makes a number of other accessories such as flashes and lots more. Sigma has announced pricing and availability information for its latest lens, the 24-105 mm F4 DG OS HSM art lens.
The new art lens is set to hit shelves around the country in November starting with lenses designed for Canon mounts. The lens will have a street price of $899 and is a full frame lens. The lens is designed to work with APS-C sensor cameras with an effective increasing focal length.
Sigma says that the lens will be available in Nikon and Sigma mounts for its own cameras in December. The lens will also be coming with a Sony mount soon. All of the lenses except the ones designed for Sony mounts will use Sigma's proprietary Optical Stabilizer technology to compensate for camera shake and provide clear images.
Sigma says that the optical stabilizer technology is eliminated from the Sony mount lenses because the Sony cameras use in-camera image stabilization. The 24-105 mm lens covers the basic shooting range from wide the medium tele focus with an inner focusing system eliminating front lens rotation. The lens also allows the use of circular polarizing filters. Sigma promises the lens provides the largest possible fixed aperture to zoom ratio making it appropriate for many kinds of photography including landscapes, architecture, portrait, and still life.
SOURCE: Sigma